Turkmenistan Votes in Legislative Polls
December, 15, 2013 - 18:12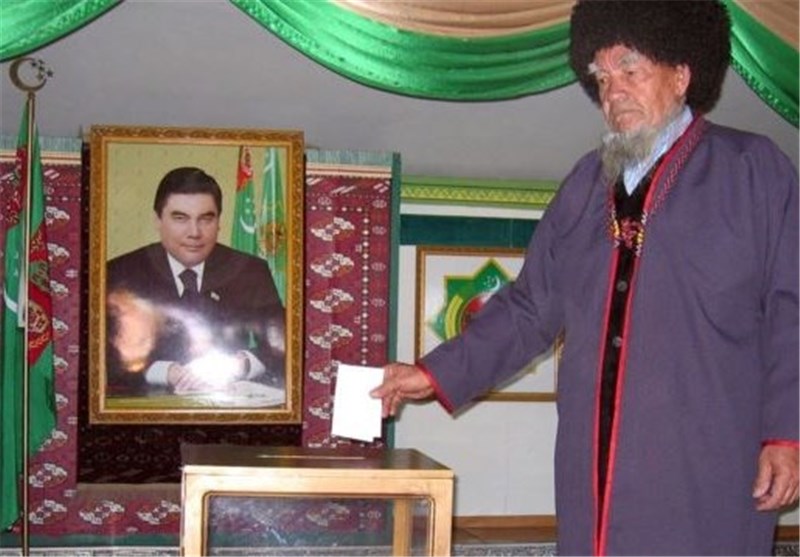 TEHRAN (Tasnim) - The Central Asian state of Turkmenistan on Sunday held its first multi-party legislative elections.
Turkmens headed to polling stations in the gas-rich country after polls opened at 7:00 am local time (0200GMT) to choose 125 candidates for the seats in the Majlis, or parliament, for the next five years.
Challenging the ruling Democratic Party of Turkmenistan is the Party of Industrialists and Businessmen of Turkmenistan, founded in August 2012 in a bid by Gurbanguly Berdymukhamedov to have some kind of political system develop in what remains one of the most isolated nations in the world.
However there will be no sign of genuine opposition to Berdymukhamedov's rule in the vote. Almost all opposition groups are based abroad and their leaders fear arrest if they return to Turkmenistan.
"These parliamentary elections will demonstrate the extent of developing democracy and civil society in our country," Berdymukhamedov, who is popularly known as "Arkadag" or "Protector", said on the eve of the vote.
At a polling station based in one of the capital's universities, 18-year-old Aman Garlyev said he was casting a ballot for the very first time and knew exactly who to vote for.
"We had a special lesson in our college to help us, young voters, to understand the importance of the polls. I will support the course of our dear Arkadag," he told AFP.
Berdymukhamedov himself won a new presidential term in February 2012 with 97 percent of the popular vote.
Polling station officials on Sunday presented first-time voters with gifts, giving red roses to females and notebooks adorned with the Turkmen national emblem to males. Children dancing and singing as well as New Year's ornaments contributed to the festive atmosphere.
Some three million people are eligible to vote. The last legislative elections were in 2008, where the Democratic Party was the only party standing. Polls were to close at 7:00pm (1400 GMT).