Socialist Bachelet Regains Presidency on Reform Platform
December, 16, 2013 - 11:59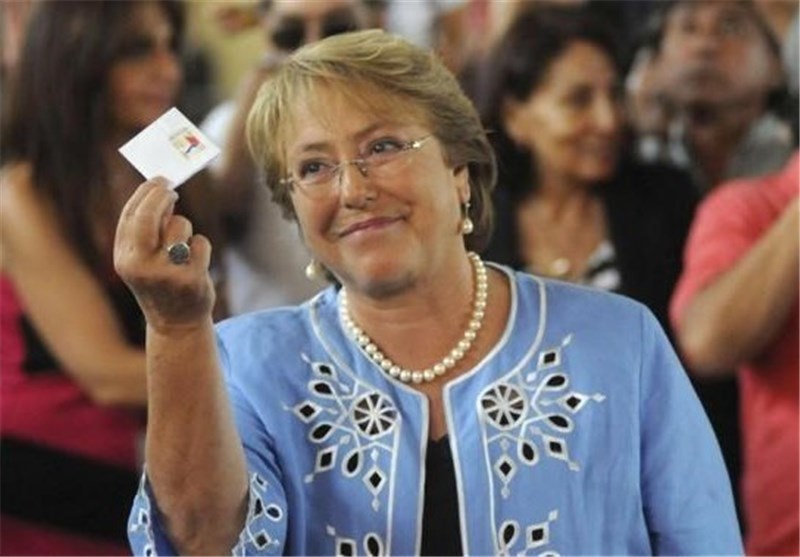 TEHRAN (Tasnim) - Socialist Michelle Bachelet won Chile's presidential election again on Sunday on a reform platform, including an overhaul of education, tax, and a new constitution.
Bachelet, who led the country between 2006 and 2010, won a landslide victory returning the centre-left to power in the copper-rich South American nation.
"Chile, now, finally, the time has come to carry out the changes," she told cheering fans in a victory speech in the capital of Santiago.
"It isn't going to be easy. But since when was it ever easy to change the world for the better?"
The national electoral board said Bachelet won 62% of the vote against Evelyn Matthei's 38%, after counting almost all the ballots cast on Sunday, in what was the worst defeat for the right in two decades.
Bachelet, 62, has pledged to pass a wide range of reforms, including free post-secondary education, a new tax system, and adopting a new constitution, AFP reported.
Her New Majority coalition has a slim majority in Chile's parliament, but she'll need wider support from other lawmakers to accomplish all of her proposals under the country's multi-tiered congressional voting system.
Hugely popular since she left office in 2010, Bachelet was the frontrunner candidate throughout her coalition's primary in July and the first round of the election in November.
The daughter of an Air Force general who was killed for opposing the 1973 coup led by dictator Augusto Pinochet, Bachelet was herself tortured before fleeing the country. She returned years later to work as a paediatrician and eventually entered politics.
She became the country's first female leader in 2006.