Deputy FM to Meet Ashton in Brussels Tomorrow
December, 16, 2013 - 15:59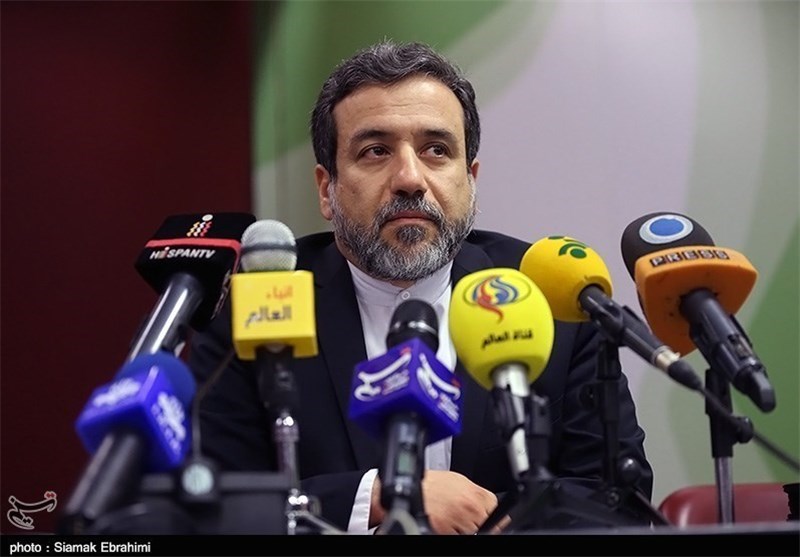 TEHRAN (Tasnim) – Abbas Araqchi, Iranian deputy foreign minister and nuclear negotiator, is scheduled to meet EU foreign policy chief Catherine Ashton, who oversees diplomacy with Iran on behalf of six world states, in Brussels on Tuesday.
The first meeting between the two diplomats since Iran and six world powers -- the US, Russia, Britain, France, China and Germany -- struck a nuclear deal on November 24 in Geneva will take place at eight am, local time.
Araqchi left Tehran for Germany on Sunday for consultations with his German counterpart on Iran's peaceful nuclear program and issues of mutual interest, including improvement of bilateral relations.
Araqchi is also scheduled to give a lecture late on Tuesday at that country's Körber Foundation.
"Social development calls for critical reflection". This is a principle to which Kurt A. Körber felt bound both as a German and as a world citizen. The foundation established by him takes on this social challenge at a national and international level, according to the foundation's web page.
Expert-level talks between representatives from Iran and the G5+1 came to a halt in the Austrian capital of Vienna on December 12, after the US Treasury Department on issued new sanctions against more than a dozen companies and individuals for allegedly evading US sanctions against Iran.
The US Treasury Department said it was freezing assets and banning transactions of entities that attempt to evade the sanctions against Iran. The decision to penalize those companies and individuals for conducting prohibited business with Iran came just before the administration pleaded Congress once more not to impose any new sanctions on Tehran.
On Friday, Ashton's spokesperson, Michael Mann, said the sides need more time to work out complex technical steps on implementing the Geneva deal.
"Reflecting the complexity of the technical issues discussed, it became clear that further work is needed," he said, adding there would be consultations in capitals and talks were expected to continue soon.
The talks in Vienna were meant to hammer out details not addressed at the November 20-24 talks in Geneva. These include how and when the UN atomic energy agency, which regularly visits Iranian nuclear sites to ensure that there are no diversions of atomic material, will carry out its expanded role in checking compliance with the agreement and other technical issues.