Pro-MB Female Students Shut Down Engineering Faculty
December, 16, 2013 - 18:01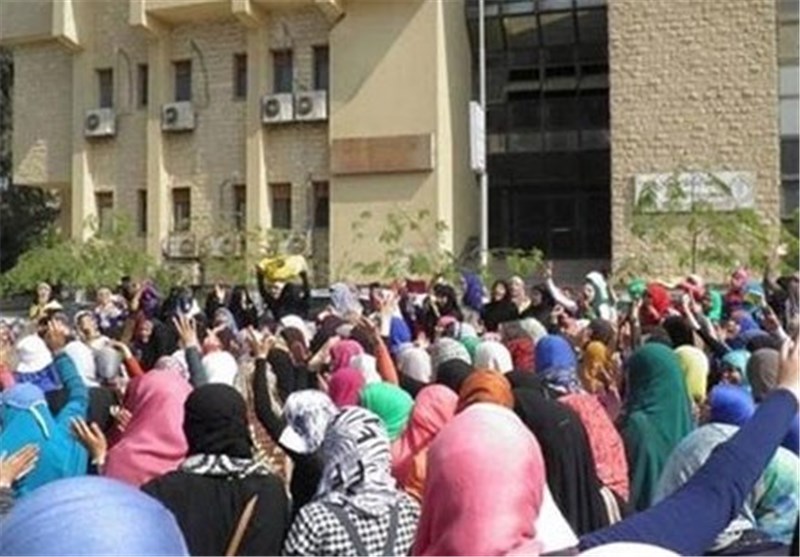 TEHRAN (Tasnim) - Dozens of pro-Muslim Brotherhood female students at Al-Azhar University shut down on Monday the gate to the Faculty of Engineering at the girls campus in Nasr City, preventing employees from entering the college, as part of their activity aiming to halt campus proceedings.
Scuffles then took place between the pro-MB students and employees at the college campus, prompting administrative Security to intervene to disperse the clashes.
Meanwhile, the National Alliance to Support Legitimacy (NASL) issued statement on Monday calling for a million-member rally on Tuesday across Egypt within escalation in the week entitled "Students Ignite the Revolution."
On Facebook, the alliance greeted the students for their "legendary steadfastness" and condemned the security forces for their harsh tactics on universitiy campuses and their detention of students, Al-Masry Al-Youm reported.
Multiple students have been killed on university campuses since security forces have tried to forcefully disperse student protests. At Al-Azhar University, sixth-year medical student Abdel Ghany Mohamed Hamouda was killed on 21 November, while engineering student Mohamed Reda died at Cairo University 28 November.
The government later claimed Reda was killed by his fellow Brotherhood protesters as the bullets in his body did not match those used by security forces.