South Sudan President: Coup Attempt Defeated
TEHRAN (Tasnim) - South Sudan President Salva Kiir said an attempted coup by armed groups has been "defeated."
December, 17, 2013 - 13:46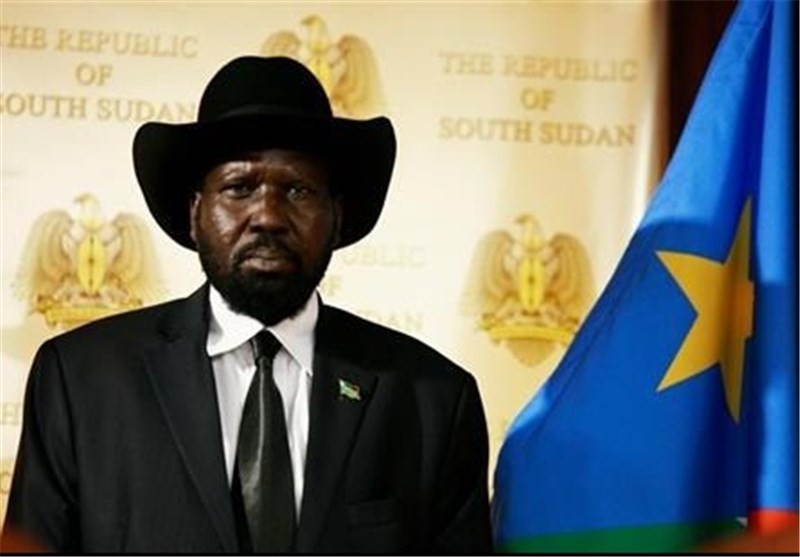 Armed groups in South Sudan attacked the defense ministry building in Juba on Monday, an attack which was contained by security forces.
Sporadic fire continued in Juba, as security forces dealt with the unrest.
"This was an attempted coup," Kiir told reporters on Monday.
Kiir also said in the "government is in full control of the security situation in Juba. The attackers fled and your forces are pursuing them."
Overnight there were reports of heavy gunfire in the capital, embassies and witnesses said, saying the fighting appeared to have broken out in a barracks close to the city center.
Statements from the US and British embassies in Juba urged their nationals to avoid unnecessary movements. The US embassy said there were "reports from multiple reliable sources of ongoing security incidents and sporadic gunfire in multiple locations across Juba."
The attack was described as a failed "coup attempt" by Al Arabiya's correspondent.
The UN envoy for South Sudan called on Monday for an end to the fighting and said she was in touch with the country's leaders.
"I urge all parties in the fighting to cease hostilities immediately and exercise restraint," UN Special Representative of the Secretary-General Hilde Johnson said in a statement carried by Reuters news agency.
"I have been in touch regularly with the key leaders... to call for calm."
South Sudan's Information Minister Michael Makuei Lueth refused to comment on the unrest, but signaled the president was still in charge.
"The president is going to speak soon. I can't say anything until he speaks," he told AFP.
Security sources said the fighting broke out shortly before midnight Sunday, apparently between rival factions in South Sudan's armed forces.
South Sudan won its independence in 2011 after its people voted overwhelmingly in a referendum to split from the north and form a new nation.