Iran, Sextet Likely to Resume Expert-Level Talks This Week
TEHRAN (Tasnim) – Talks between Iran and representatives of six world powers on implementation of the Geneva nuclear deal is likely to resume this week, days after a new round of US sanctions put them on hold.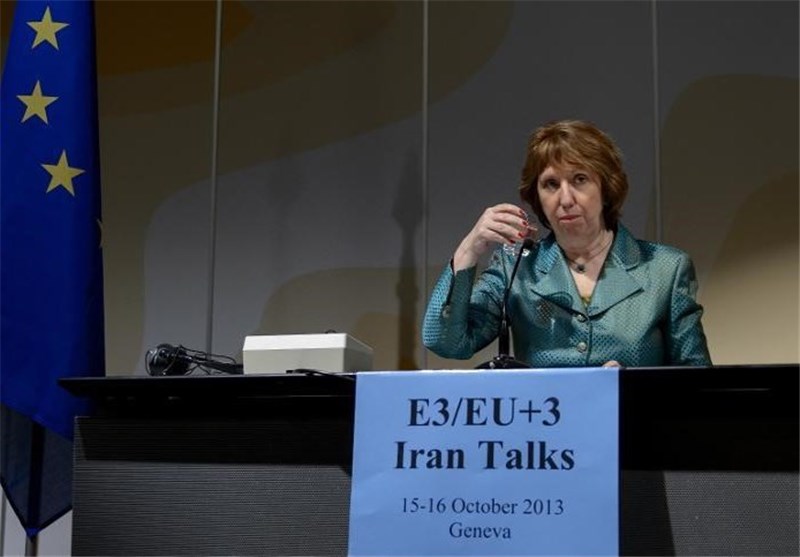 On Thursday, implementation talks in Vienna were disrupted after four days of negotiations when Iran reacted angrily to a US decision to expand its list of Iranian sanctions targets by blacklisting 19 companies and individuals for evading the existing bans on Iran.
But officials from Iran and western countries have been trying to kick-start the talks which are meant to pave the way for the implementation of the November 24 deal in Geneva.
On Tuesday morning, Iran's deputy foreign minister and a top member of Iran's team of nuclear negotiators, Seyed Abbas Araqchi met with EU foreign policy chief Catherine Ashton to discuss ways of restarting the expert-level talks.
Araqchi lashed out at the US for its "unconstructive stance" against Iran and urged American officials to avoid taking such provocative measures if they really want the negotiations to go on but reaffirmed that Iran would continue talks with the G5+1 experts on its nuclear energy program.
Speaking to journalists in Brussels on Monday following a meeting of EU foreign ministers, Ashton said, "I'm expecting the technical discussions to resume very quickly... It's a very sensitive diplomatic process. It's important that we refrain from actions that could delay the process."
Earlier, US Secretary of State John Kerry called Iranian Foreign Minister Mohammad Javad Zarif to find a way forward in the talks
Zarif has described the latest US sanctions as "extremely counterproductive" and against the "very aim of the negotiations," but said Tehran is committed to reaching a final comprehensive agreement with the world powers over its nuclear energy program.
"We are committed to ensuring that the process that we started … will lead to a satisfactory conclusion that would address the requirements as stated in the agreement," Zarif said in an interview with The Washington Post on Sunday.
He had earlier warned that the recent nuclear deal between Iran and six major world powers would be "dead" if the US imposed further sanctions against the Islamic Republic.
"The entire deal is dead. We do not like to negotiate under duress. And if Congress adopts sanctions, it shows lack of seriousness and lack of a desire to achieve a resolution on the part of the United States," Zarif said.
While Iranian officials say the sanctions run counter to the spirit of the Geneva deal, White House spokesman Jay Carney responded by clarifying that the designations "were related to the enforcement of existing sanctions, and we have made clear all along that we would continue to enforce existing sanctions."
"We have been clear with Iran throughout this process that we will continue to enforce existing sanctions," Carney said.
The blacklisting is widely seen as an attempt to head off moves in US Congress to impose tougher sanctions on Iran that would be in clear breach of the Geneva agreement.
Under the Geneva deal, the six countries agreed to provide Iran with some sanctions relief and to impose no new nuclear-related bans in exchange for Iran's commitment to limit certain aspects of its nuclear activities during six months and allow for more inspections. The goal is to create a breathing space for a comprehensive agreement to be negotiated that both sides hope will end the standoff over Iran's nuclear program.