China Confirms near Miss with US Ship in South China Sea
December, 18, 2013 - 14:42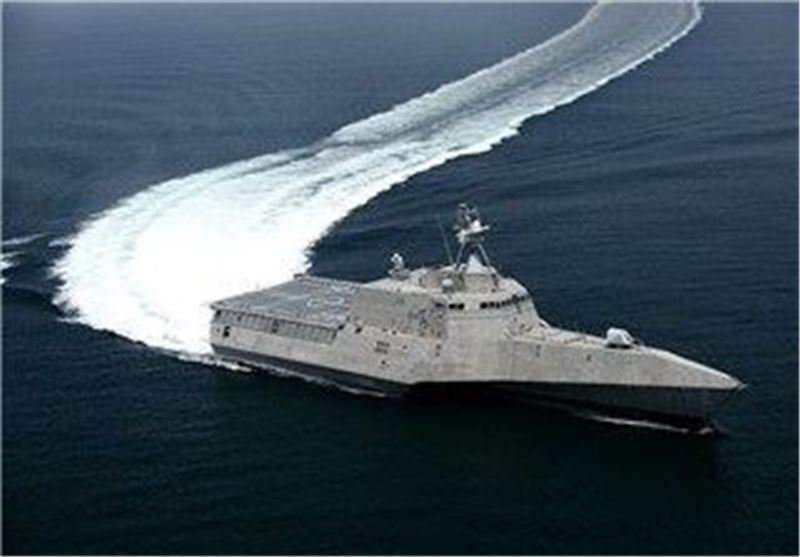 TEHRAN (Tasnim) - China on Wednesday confirmed an incident between a Chinese naval vessel and a US warship in the South China Sea, after Washington said a US guided missile cruiser had avoided a collision with a Chinese warship maneuvering nearby.
Experts have said the near-miss between the USS Cowpens and a Chinese warship operating near China's only aircraft carrier, the Liaoning, was the most significant US-China maritime incident in the disputed South China Sea since 2009.
China's Defense Ministry said the Chinese naval vessel was conducting "normal patrols" when the two vessels "met".
"During the encounter, the Chinese naval vessel properly handled it in accordance with strict protocol," the ministry said in a statement on its website (www.mod.gov.cn).
"The two defense departments were kept informed of the relevant situation through normal working channels and carried out effective communication."
Washington said last week its ship was forced to take evasive action on December 5 to avoid a collision, Reuters reported.
The incident came at a time of heightened tensions in the region following Beijing's declaration of an air defense identification zone further north in the East China Sea, which prompted protests from Washington, Tokyo and Seoul.
China's Defense Ministry said, however, there were "good opportunities" for developing Sino-US military ties.