Russia Woos Ukraine with $15bln Bailout, Cut in Gas Price
December, 18, 2013 - 14:39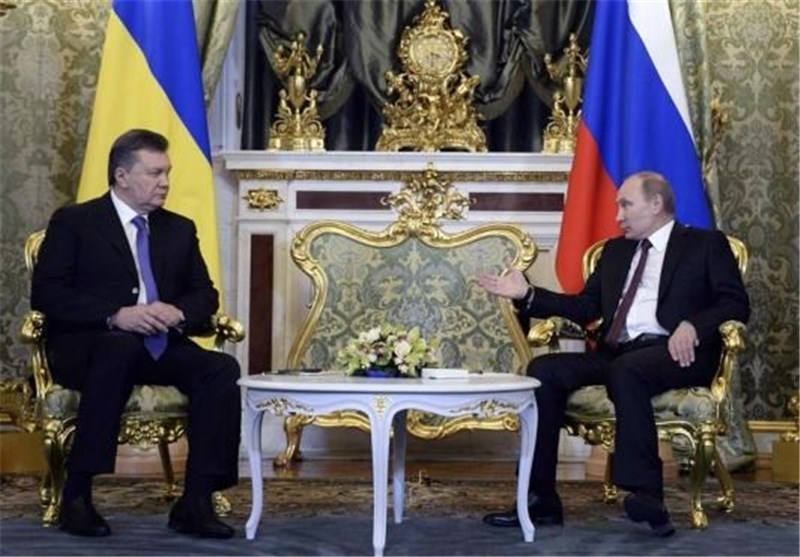 TEHRAN (Tasnim) - Russian President Vladimir Putin opened his wallet in the battle with the European Union over Ukraine's future, saying Moscow will buy $15 billion worth of Ukrainian bonds and sharply cut the price of natural gas for its struggling neighbor.
The announcements came after Putin held talks in Moscow with Ukraine's President Viktor Yanukovich, who is facing massive protests at home for his decision to shelve a pact with the EU in favor of closer ties with Moscow.
The proposed bailout package angered Yanukovich's opponents. Vitaly Klitschko, a Ukrainian opposition leader, said that Yanukovich had betrayed Ukraine's national interests and independence, AFP reported.
"He has given up Ukraine's national interests, given up independence and prospects for a better life for every Ukrainian," he told crowds in Kiev's Independence Square.
Klitschko, a world heavyweight boxing champion, called for early elections and said he wanted to meet Yanukovych "in the ring".
Putin's move came as Ukraine said it desperately needs to raise at least $10 billion in the coming months to avoid bankruptcy. The Fitch ratings agency has given Ukraine's bonds a B-minus rating, which puts them in "junk bond'" territory.
While Putin sought to calm protesters in Kiev by saying he and Yanukovych didn't discuss the prospect of Ukraine joining the Russian-dominated Customs Union, the sweeping Kremlin agreements vexed demonstrators who want Ukraine to break from Russia's orbit and integrate with the 28-nation EU.