India Diplomat 'Repeatedly Stripped' in US
December, 18, 2013 - 16:20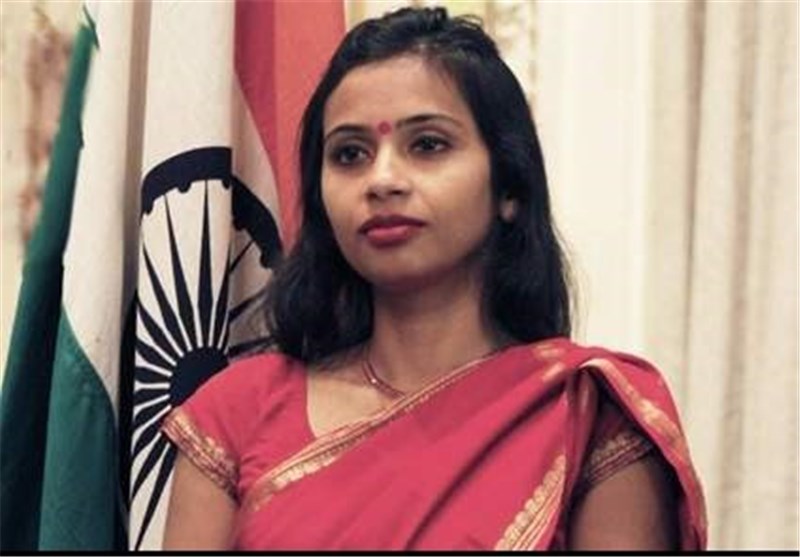 TEHRAN (Tasnim) - A female Indian diplomat whose apparent heavy-handed treatment by US authorities sparked a major row has said she suffered "repeated handcuffing, stripping and cavity searches".
Devyani Khobragade, India's deputy consul general in New York, said she "broke down many times" during her alleged ordeal where she was held alongside "common criminals and drug addicts".
The 39-year-old diplomat claimed the "indignities" all took place despite her insisting to her jailers after her arrest she had diplomatic immunity.
The US Marshals Service said was subjected to the same booking procedures as other prisoners, including being strip searched - viewed in India as the most disturbing part of the arrest - and locked up with other female defendants.
Ms Khobragade "was placed in the available and appropriate cell," a statement by the service said.
"Absent a special risk or separation order, prisoners are typically placed in general population," it added, Sky News reported.
India's national security adviser Shivshankar Menon has called her treatment "despicable and barbaric" and New Delhi has been retaliating against US diplomats as the row escalates.
The government ordered the return of identity cards for US consular officials that speed up travel into and through India.
Import licences for the US embassy will also be stopped, while New Delhi police used two trucks and bulldozers to remove concrete security barricades from in front of the American embassy.
The barriers were a safety measure but India said they clogged up traffic.
India is trying to get the woman home as one official said she would have to report to police in New York every week.