Iranian Legislators Set to Visit Arak Heavy-Water Facility
December, 18, 2013 - 16:28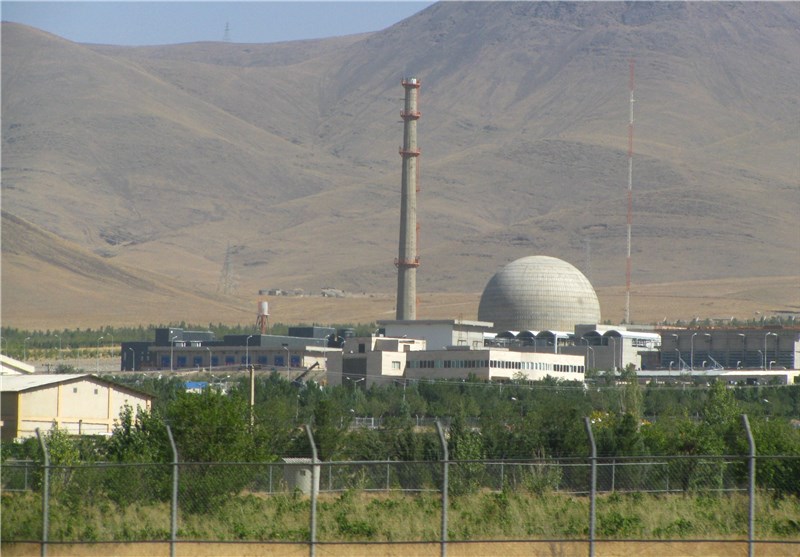 TEHRAN (Tasnim) - A team of Iranian lawmakers, all members of the parliament's national security and foreign policy commission, are scheduled to pay a visit to the country's Arak heavy-water facility in the near future, a senior MP announced.
Vice Chairman of Iranian Parliament's National Security and Foreign Policy Commission Mansour Haqiqatpour told the Tasnim News Agency on Wednesday that members of the influential commission are set to visit the country's nuclear research reactor and heavy-water plant in Arak.
He said the exact date of the visit to Arak has not been finalized so far, but added that it would occur sometime in late December.
In a relevant development on September 30, 15 members of the parliament's national security and foreign policy commission paid a visit to the country's nuclear enrichment facilities in Frodo and Natanz.
During the visits, the lawmakers received the latest information about the ongoing nuclear activities in both sites.
In June, Iranian technicians installed the main container of the heavy-water reactor in the central city of Arak.
The Arak facility produces heavy water intended for use in a nearby research reactor that is under construction. As part of its agreement with the major world powers, Iran is to halt installation work at the reactor and stop making fuel for it.
Iran and the Group 5+1 (the five permanent UN Security Council members plus Germany) on November 24 signed a six-month deal on Tehran's nuclear program based on which the world powers agreed to suspend some non-essential sanctions and to imposed no new nuclear-related bans in return for Tehran's decision to freeze parts of its nuclear activities and to allow more inspection of its nuclear facilities.
The goal is to create a breathing space for a comprehensive agreement to be negotiated that the sides hope will be able to resolve for good the standoff over Iran's nuclear program after a decade of on-off meetings and failed attempts.
Earlier this month inspectors from the International Atomic Energy Agency (IAEA) visited the heavy-water production plant at Arak as part of a cooperation agreement signed last month between the Vienna-based UN agency and Iran to dispel concerns about Tehran's nuclear program.
The IAEA also plans to expand its monitoring of Iran's uranium enrichment sites and other facilities under the interim accord.