7 Pakistanis Killed in Raids on Shiite Community
December, 18, 2013 - 17:07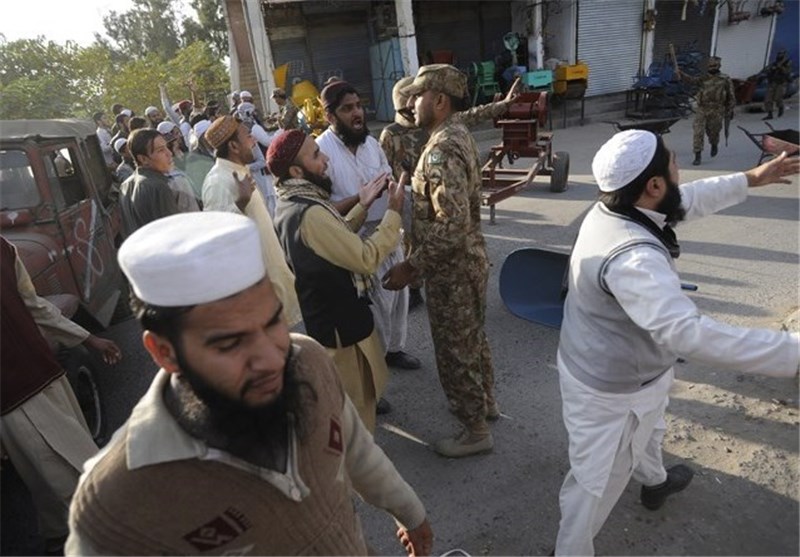 TEHRAN (Tasnim) - At least seven people have been killed and several others wounded in three separate attacks on Shiite communities in the cities of Rawalpindi and Karachi as well as Kurram district in Pakistan.
According to the local police chief Akhtar Lalika, four people were killed on Wednesday, when a bomber detonated his explosives outside a Shiite mosque packed with worshippers in Rawalpindi near Islamabad. More than ten people were also injured, added the police official.
Two other people were also killed and a dozen injured in a bomb explosion in Kurram district close to the Afghan border, known as the only Shiite-majority district in Pakistan's tribal regions in the northwest.
Another person was killed in a similar attack on a Shiite mosque in the city of Karachi, Press TV reported.
No group has yet claimed responsibility for the attacks, though similar incidents have been usually carried out by al-Qaeda-linked militant groups.
The Wednesday attacks come a day after at least three people were killed in a bomb attack on a congregation hall for Shiite religious ceremonies in the Gracy Line district of Rawalpindi.
On December 15, prominent Shiite cleric Allama Nasir Abbas was also gunned down by armed pro-Taliban militants in the eastern city of Lahore.
There has been a surge of violence in Pakistan over the recent years, with militants affiliated to Taliban and al-Qaeda terrorist groups launching a violent campaign against Shiite Muslims.
The killing of Shiites in Pakistan has sparked international outrage, with rights groups and regional countries expressing concern over the ongoing carnage.
Human Rights Watch issued a statement in September calling on the Pakistani government to "urgently act" to protect the Shiite Muslims in Pakistan.