Italian FM Due in Tehran on Saturday
December, 18, 2013 - 19:45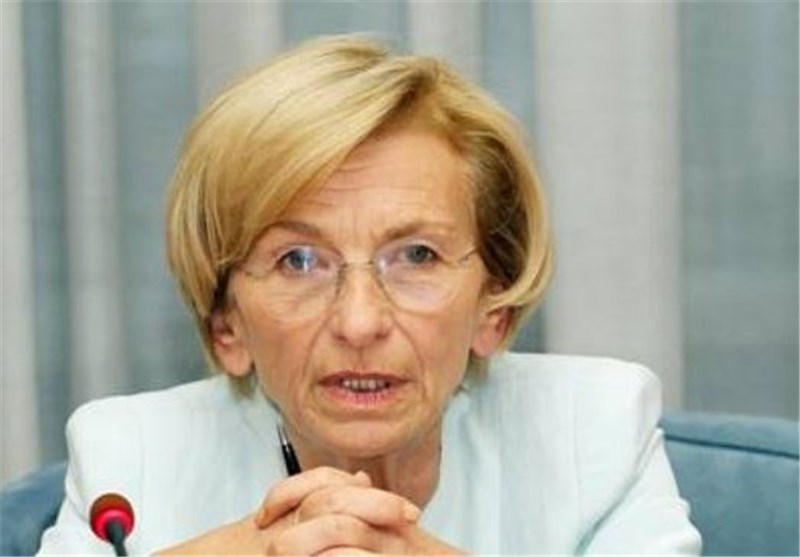 TEHRAN (Tasnim) - Italian Foreign Minister Emma Bonino is slated to travel to Iran on Saturday December 21, a rare visit by an EU official, to discuss ways of improving cooperation between Rome and Tehran with senior Iranian officials.
Bonino, who will be in Tehran for two days, will hold "institutional meetings" during the visit, the Italian foreign ministry said earlier.
It will be the first time in nearly 10 years that an Italian foreign minister travels to Iran and follows a trip by Deputy Foreign Minister Lapo Pistelli in August, shortly after President Hassan Rouhani's inauguration.
"Our cooperation with Iran was traditionally very, very good," Bonino had announced in an interview in early November. "We are working on a plan of exchanges and cooperation not just in the energy sector."
During her two-day stay in the Iranian capital, the Italian foreign minister will hold talks with Zarif and Parliament Speaker Ali Larijani.
The trip follows a breakthrough interim deal struck last month between Iran and world powers, that many hope can pave the way for the permanent settlement of the standoff that has evaded solution for a decade.
On November 19, Iranian Foreign Minister Mohammad Javad Zarif had also paid an official visit to Italy before heading to the Swiss city of Geneva to hold talks with representatives of the six major world powers over Tehran's nuclear program.
Zarif's November meeting with his Italian counterpart revolved around bilateral relations between the two countries, Iran's nuclear program and the prospect of the Geneva talks.
After that meeting in Rome, Zarif had announced that Italian Prime Minister Enrico Letta and Foreign Minister Emma Bonino would visit Iran in the near future.