Zarif in Pakistan for D-8 Meeting, Diplomatic Talks
TEHRAN (Tasnim) – Iranian Foreign Minister Mohammad Javad Zarif, who arrived in Islamabad on Thursday morning to attend the ministerial meeting of the Group of Eight Developing Countries, is scheduled to have diplomatic talks with high-ranking officials on the sidelines of the D-8 meeting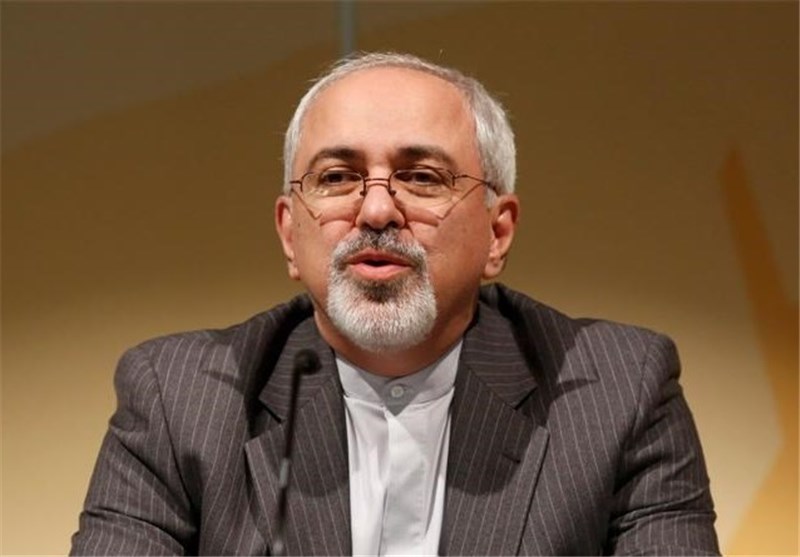 The Iranian top diplomat plans to meet his Turkish counterpart Ahmed Davutoglu and Sartaj Aziz, the top adviser of the Pakistani Prime Minister.
Later on Thursday, the Iranian minister will have a meeting with Pakistan's President Mamnoon Hussain.
The Pakistani Ministry of Foreign Affairs also confirmed in a statement that Sartaj Aziz will have separate meetings with Zarif and Davutoglu today, adding that they will discuss bilateral relations and further strengthening of cooperation among members of the D-8.
The Developing Eight (D-8) is a group of developing countries with large Muslim populations that have formed an economic development alliance. It consists of Bangladesh, Egypt, Indonesia, Iran, Malaysia, Nigeria, Pakistan, and Turkey.
The objectives of D-8 Organization for Economic Cooperation are to improve member states' position in the global economy, diversify and create new opportunities in trade relations, enhance participation in decision-making at international level, and improve standards of living.
D-8 is a global arrangement rather than a regional one, as the composition of its members reflects. Organization for Economic Cooperation (D-8) is a forum with no adverse impact on bilateral and multilateral commitments of the member countries, emanating from their membership to other international or regional organizations.
The D-8 was founded by Necmettin Erbakan, former Turkish Prime Minister. The group was established after an announcement in Istanbul, Turkey on 15 June 1997. Membership is open to countries other than the current member-states, though no expansion is currently planned.