Iranian Army Starts Large-Scale Air Drills
December, 19, 2013 - 13:49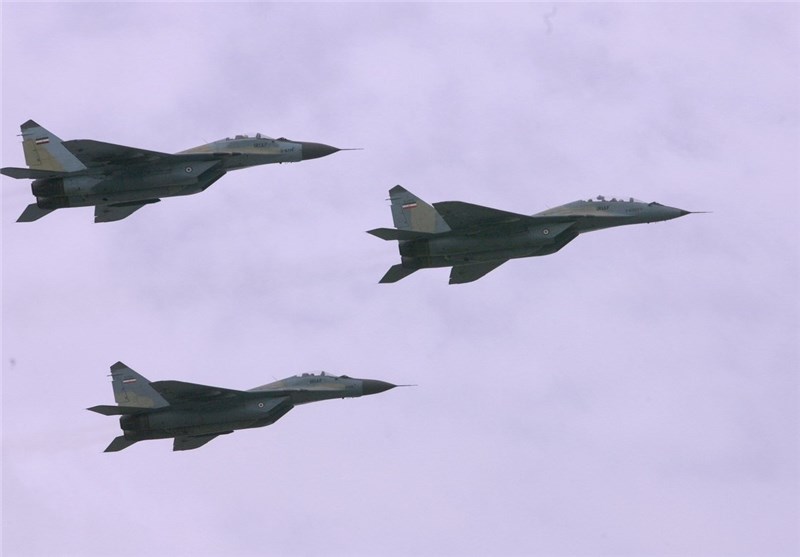 TEHRAN (Tasnim) – Islamic Republic of Iran Air Force (IRIAF) started large-scale air drills in the country's southern regions in a bid to boost its capability to defend the country's airspace.
Lieutenant Commander of the Iranian Air Force Brigadier General Alireza Barkhor said the wargames, codenamed Fadayeeyan Harim Velayat 4, is the fourth military drills of its kind conducted by the IRIAF.
Speaking to reporters, Barkhor said the main phase of the drills was started today in the general zones south of Iran, specially in Iran's southern province of Hormozgan.
He explained that the wargames will be conducted in three major waves, adding that the first phase will include conducting reconnaissance missions.
The commander stated that the second phase of the wargames will be held tomorrow for two days during which different kinds of fighter jets, bomber jets, logistics, light and reconnaissance aircraft will fly over the Persian Gulf.
He said Iranian aircraft will exercise targeting targets which have been identified in the first phase.
As regards the thirds phase, Barkhor said the stage will focus on civil defense tactics.
The air drills came almost two months after Army's Khatam al-Anbia Air Defense Base, in coordination with different units from the Iranian armed forces, conducted massive aerial drill from October 9 to 13, codenamed Defenders of Velayat Skies 5.
These exercises were held in the northwestern, central, eastern, and southwestern parts of the country in which 12,000 forces of both the Army and the Islamic Revolution Guards Corps (IRGC) had taken part.
Speaking in a military base here in Tehran on Sunday, Lieutenant Commander of Khatam al-Anbia Air Defense Base General Ali Reza Sabahi-Fard said all the targets, determined before the exercises, have been fully attained during the massive drills.