Rafsanjani Calls on US to Build Trust
December, 19, 2013 - 19:22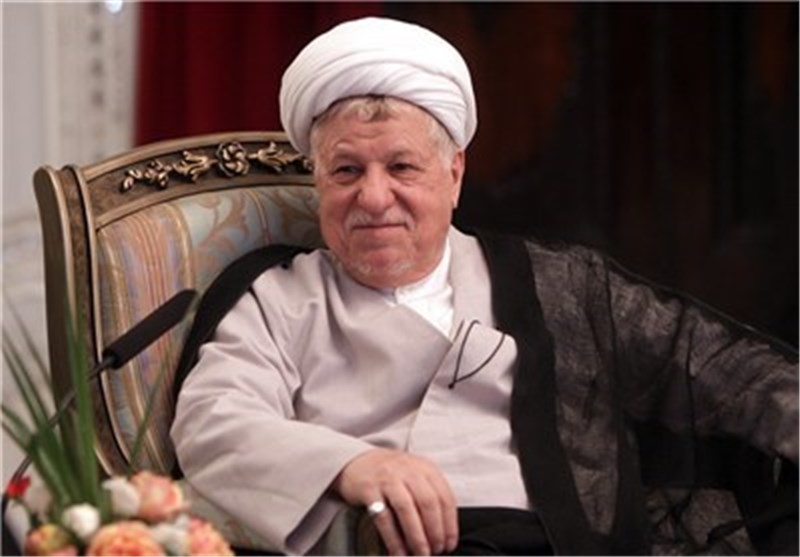 TEHRAN (Tasnim) – The US should take trust-building measures since it has lost its international credibility, Chairman of Iran's Expediency Council Ayatollah Akbar Hashemi Rafsanjani said, adding that the conditions are now in favor of Iran.
"Under the current conditions, the US needs to build trust; the country has now come under question by the international community," Rafsanjani said, addressing a group of university students in Iran's southeastern province of Kerman.
He deplored the recent sanctions imposed on Iran by the US, saying that the move came after the pressures imposed on Washington by Israel and the Republicans and the Zionist Christians.
Rafsanjani added that the sanctions were contrary to the nuclear deal signed between Iran and the six world powers in Geneva, Switzerland, on November 24.
He further said he has criticized the US move in his meeting with a European delegation.
The former Iranian president also said that conditions are in Iran's favor and "the world has realized that the country is not after (building) nuclear bomb."
Earlier this month, Iranian Foreign Minister Mohammad Javad Zarif underlined Tehran's deep mistrust of the West, the US in particular, and stated that the country will judge the western officials based on their deeds not words.
"I should say that we have no trust in the US and the West, but we judge them based on their practical steps," Zarif told Tasnim in Iran's northeastern city of Mashhad after a meeting with Ayatollah A'alam al-Hoda, a prominent Iranian cleric.
As regards US officials' rhetoric that all options, including military option, are on the US table, the Iranian foreign minister said such comments are not in the interests of the the United States, and at the same time have no impact on the resistance of the Iranian nation.
"If the US complies with its commitments practically, then we will continue the work (cooperation) because we have entered the scene with eyes wide-open and good will."