Thai Protesters March to Oust PM, Postpone Election
December, 20, 2013 - 14:03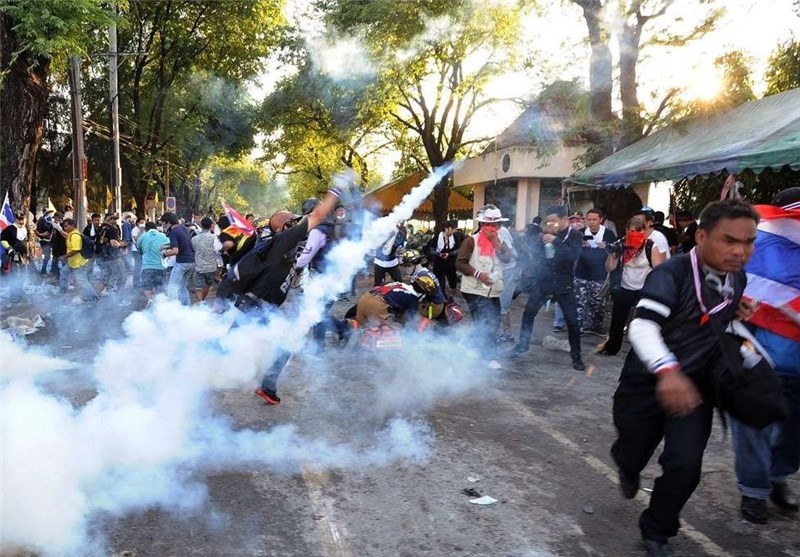 TEHRAN (Tasnim) - Anti-government protesters resumed marches in Bangkok on Friday, trying to energize supporters in the centre of the Thai capital before a planned mass rally at the weekend to put pressure on Prime Minister Yingluck Shinawatra to step down.
Yingluck called a snap election last week when the protests reached their height. She remains caretaker premier until the February 2 vote but has refused to push back the date to allow the drawing-up of political reforms demanded by the protesters.
"Once the government has resigned, I would like to have other people who are neutral take charge," said protester Siriroj Oh-Prechacharn as marchers prepared to leave the main rally site at Bangkok's Democracy Monument.
About 160,000 protesters surrounded Yingluck's office on December 9 but momentum has waned since then.
The National Security Council said there were about 3,000 people at Friday's march, about half the size of the crowd when the latest round of protest marches kicked off on Thursday.
Doubts remain over whether the election will take place as scheduled in February, Reuters reported.
The Election Commission said on Thursday it was worried it may not be possible to ensure a peaceful vote.
The registration of political parties begins on Monday, with attention focused on whether the main opposition Democrat Party will decide to take part.
Democrat lawmakers resigned from parliament this month to march with protest leader Suthep Thaugsuban, who was deputy prime minister in a Democrat-led government until 2011.
Some agree with his call for reforms to be implemented before another election is held, but others believe their party, Thailand's oldest, should respect the democratic process and run for office. The party's decision is due on Saturday.