Bombs in Iraq Livestock Market Kill 8 People
December, 20, 2013 - 14:10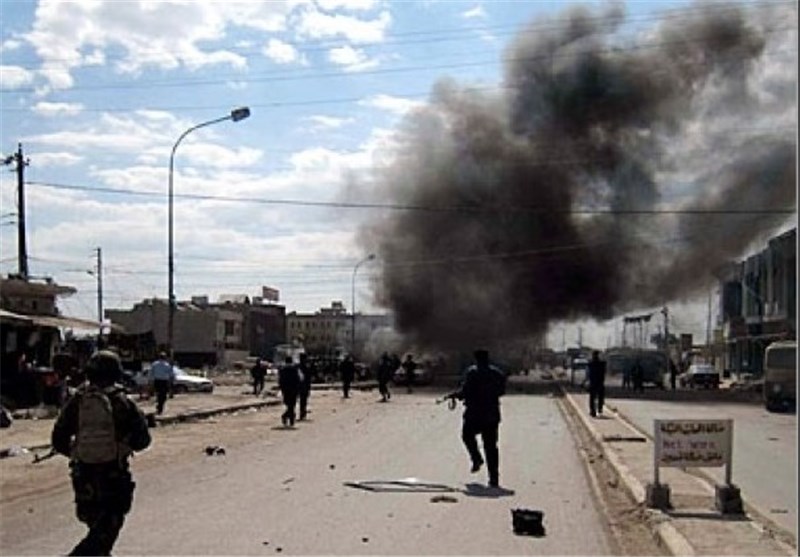 TEHRAN (Tasnim) - Two bombings in a livestock market in northern Iraq on Friday killed eight people, police and a doctor said.
The blasts in Tuz Khurmatu, 175 kilometres (110 miles) north of Baghdad, also wounded 25 people.
Militants in Iraq often target places where crowds of people gather, including markets, cafes and mosques, in an effort to cause maximum casualties.
Friday's attacks came a day after three suicide bombers targeted Shiite pilgrims in Baghdad and south of the capital, killing at least 36 people, as militants shot dead a family of five west of the city, AFP reported.
The pilgrims were heading to the holy city of Karbala for Arbaeen, which marks the end of the 40 days of mourning for the Prophet Muhammad's grandson, Hossein, the Third Shiite imam.
Violence in Iraq has surged this year to levels not seen since 2008, when it was just emerging from a brutal conflict.
More people were killed in the first eight days of this month than in all of December last year.
The UN said the overall death toll dropped to 659 in November, including 565 civilians and 94 members of the Iraqi security forces, compared with 979 in October.
However, more than 7,150 civilians and 950 security forces personnel have now been killed since January, the highest annual toll since 2008.