US Not to Drop Charges against Indian Diplomat
December, 21, 2013 - 17:15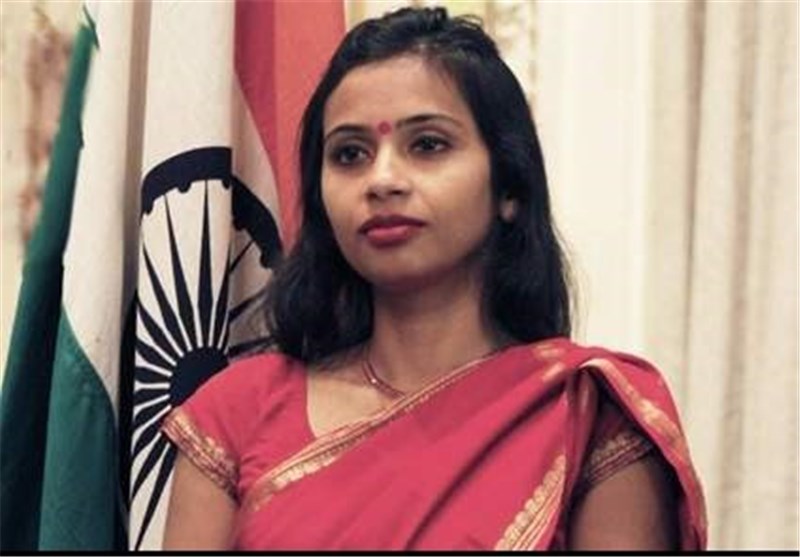 TEHRAN (Tasnim) - The diplomatic stand-off between India and the US simply failed to end with Washington refusing to drop charges against an Indian woman diplomat who was arrested last week in New York and subsequently strip-searched for alleged visa fraud and underpaying her maid.
Hours later, India also hit back at the US reiterating its demand for an apology, insisting that the arrest of its deputy consul general in New York, Devyani Khobragade, was "unacceptable", and stressing America should understand that "times have changed".
"The US is playing games with India. But America must understand that the world has changed, times have changed and India has changed," Indian Parliamentary Affairs Minister Kamal Nath told the media in the national capital.
On Wednesday, the US Secretary of State John Kerry had reportedly called up Indian National Security Advisor Shiv Shankar Menon and expressed his "regret" over the issue in bid to defuse the situation, Xinhua reported.
But the US federal prosecutor, Preet Bharara, under whose instructions Khobragade was arrested in New York last Thursday, tried to justify the arrest, saying that "Khobragade was accorded courtesies well beyond what other defendants... are accorded. The agents arrested her in the most discreet way possible".
The Indian External Affairs Ministry on Thursday clearly refused to buy the US prosecutor's version.
"There is only one victim in this case, that victim is Devyani Khobragade. There were no courtesies in the treatment that was meted out to the diplomat," the ministry said.
The ministry also questioned America's decision to allow the family of Sangeeta Richards, the domestic help of the accused Indian diplomat, to move to the US, despite a legal case pending against the maid and her husband in this country.
The 39-year-old diplomat, who has been shifted to India's permanent mission in the United Nations to ensure full diplomatic immunity to her, deny all the charges which carry a punishment of up to 10 years in jail for visa fraud and five years for underpaying her maid.