Iran Says Military Sites Off-Limit to IAEA Inspectors
December, 21, 2013 - 15:28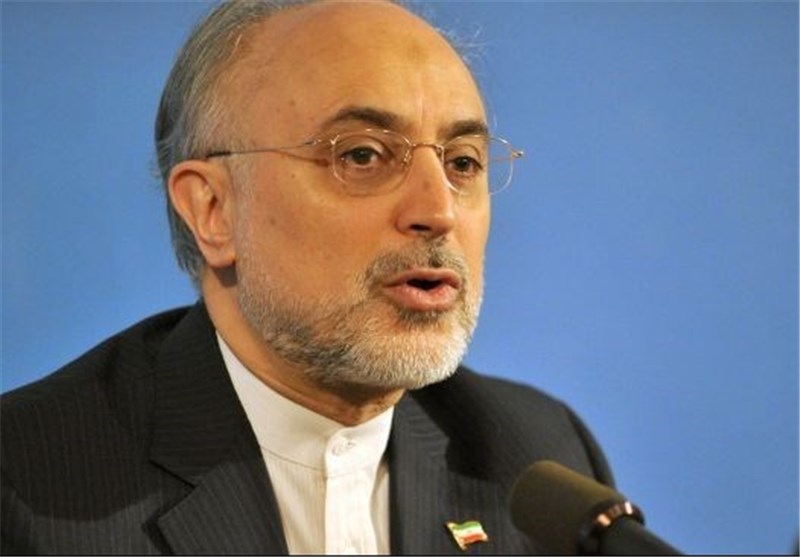 TEHRAN (Tasnim) –Iran's top nuclear official said on Saturday that inspectors from the UN nuclear agency are not entitled or allowed to visit military and missile sites in Iran.
Head of the Atomic Energy Organization of Iran (AEOI), Ali Akbar Salehi, who was responding to some media reports that inspectors from the International Atomic Energy Agency are to visit Iran's missile industries, said that such a duty is not on the roster of IAEA inspectors and that Iran will not yield to such demands.
"The agency's inspectors will not be allowed to visit military and missile industries, and they do not have a duty to do so," he reiterated.
"There is no authority in the world for inspecting such facilities, and there is no treaty in that regard, either… The IAEA is not in a position to conduct such inspections."
This comes as on December 8 IAEA inspectors visited Arak heavy- water production plant, in line with a cooperation agreement signed last month between the Vienna-based UN agency and Iran -- that also includes inspecting Gachin uranium mine -- aimed at dispelling possible concerns about Tehran's nuclear program.
The Arak facility produces heavy water intended for use in a nearby research reactor that is under construction.
Under the IAEA Safeguards Agreement, Iran is not obliged to allow such inspections but the voluntary move is a goodwill gesture on the part of Iran to clear up ambiguities over the peaceful nature of its nuclear energy program.
And as part of the Geneva nuclear accord between Iran and the G5+1 – the United States, Russia, Britain, France, China and Germany – Tehran will allow the IAEA to expand its monitoring of uranium enrichment sites and other facilities.
Iran has agreed to the most intrusive inspection and monitoring regime ever imposed on a signatory of the Nuclear Nonproliferation Treaty (NPT), as it will allow the IAEA to inspect daily its facilities in Natanz and Fordow. For the first time, the country would also allow inspection and monitoring of its centrifuge manufacturing facilities and its uranium mines and mills.
Expert-level talks on implementing the deal are underway in Geneva.
By signing the Geneva deal of November 24, Iran accepted to suspend parts of its nuclear program for six months and allow for more inspections of its nuclear facilities in exchange for modest sanctions relief and a promise by western powers not to impose new nuclear-related sanctions.
During this confidence-building period, which has not yet begun, Iran and world powers aim to hammer out a long-term comprehensive accord to decisively end the standoff over Iran's nuclear program, which has been a further bone of contention between Iran and the West
Salehi had earlier said the country would not compromise on its rights should the Western side reneged on the nuclear deal recently struck with Tehran.
"If the Western side violates the provisions of the agreement, we will continue on our path and will not back down from our right," he said in the city of Qom on Thursday.
Iran will honor all its obligations under the Non-Proliferation Treaty (NPT), but will not give up the rights it is entitled to as a signatory to the treaty, Salehi added.