Iran Dismisses Preconditions for Peace Conference on Syria as "Unrealistic"
December, 22, 2013 - 16:34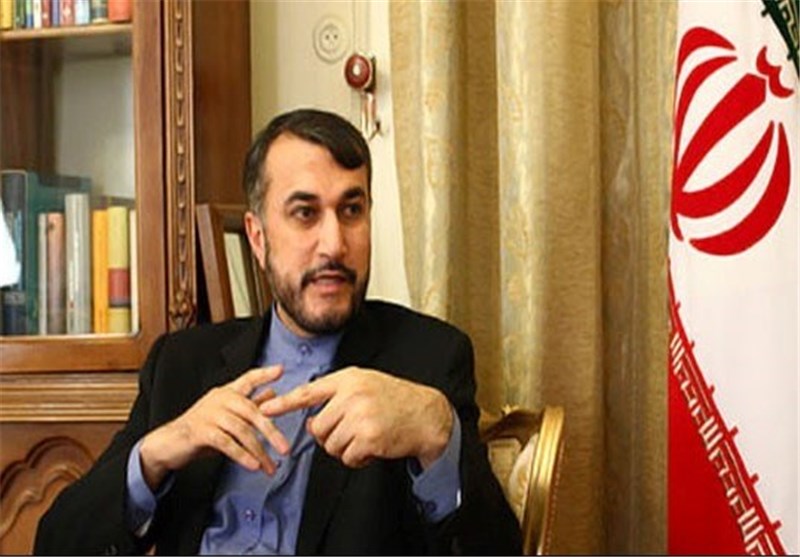 TEHRAN (Tasnim) - A senior Iranian foreign ministry official deplored the preconditions set by some parties for the upcoming peace conference on Syria, saying that the move showed that these parties lack a realistic understanding of the existing conditions in the crisis-hit country.
The parties that have set preconditions for the upcoming talks on Syria do not have a realistic understanding of the realities on the ground, Iran's Deputy Foreign Minister for Arab and African Affairs Hossein Amir Abdollahian said on Sunday.
The coalition of Syrian opposition insists on the removal of Assad ahead of the talks, as a preliminary step to establishing a transitional government but Syrian government and its allies, including Russia, insist they will not attend a conference where they will be expected to hand over power.
The conference would bring representatives from Syria's government and elements of the opposition to negotiate an end to the fighting that has raged on since March 2011.
The Syrian opposition has also opposed Iran's participation in the long-awaited peace conference.
According to UN-Arab League Special Representative for Syria Lakhdar Brahimi, about 30 countries, including Saudi Arabia, Algeria, Brazil, Egypt, Kuwait, Oman, Qatar and the United Arab Emirates, would be invited to the day-long conference on January 22 in the Swiss city of Montreux.
Brahimi told media on Friday that Iran's participation at the Syria peace conference had not been decided upon yet due to the US opposition.
Amir Abdollahian further said that those who attempt to include terrorists in the upcoming talks on the crisis in Syria are "getting it wrong."
Meanwhile the deputy foreign minister reiterated Iran's stance on the Syrian crisis, saying that solution to the crisis will be obtained through political means.
"The Islamic Republic of Iran believes that the way to resolve the issue of Syria is solely political," said Amir Abdollahian.
Syria has been gripped by a deadly crisis since 2011. Reports indicate that the Western powers and their regional allies, especially Qatar, Saudi Arabia, and Turkey, are supporting the militants operating inside the country.
According to the United Nations, more than 100,000 people have been killed and millions displaced in the violence.