Turkey Removes Another 25 Police Chiefs over Graft Inquiry: Media
December, 22, 2013 - 15:11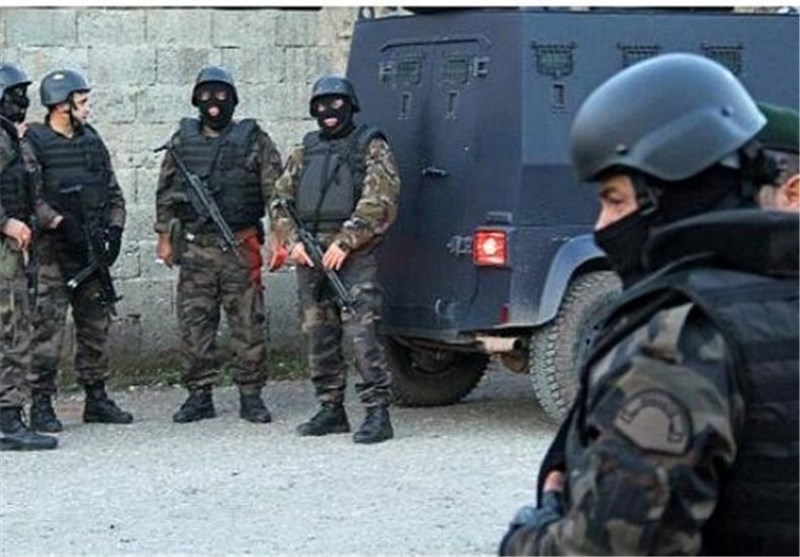 TEHRAN (Tasnim) - Turkish authorities have removed another 25 police chiefs from their posts, media reported, widening a crackdown on the force since it launched a corruption investigation that Prime Minister Tayyip Erdogan has called a "dirty operation" against his rule.
Erdogan accused "international groups" and "dark alliances" on Saturday of encouraging the graft investigations and signaled the purge of people behind it would continue.
The furore has roiled markets and exposed deep rifts between Erdogan and his former ally Fethullah Gulen, a US-based Islamic preacher who wields influence in the police and judiciary, Reuters reported.
Twenty-four people have been formally arrested under the corruption investigation, including the sons of two government ministers and the general manager of state-owned Halkbank. Scores have also been detained.
In response, about 70 police officers, including the powerful head of Istanbul's force, have now been sacked or moved to different posts since the detention of bribery suspects began last week.
Erdogan's position is under no immediate threat, but the row between his ruling AK Party and Gulen's Hizmet movement could help decide local elections due in March.
The prime minister said on Saturday the crackdown on people behind the corruption investigation would continue.