Italian FM Meets Iranian Parliament Speaker
December, 22, 2013 - 17:23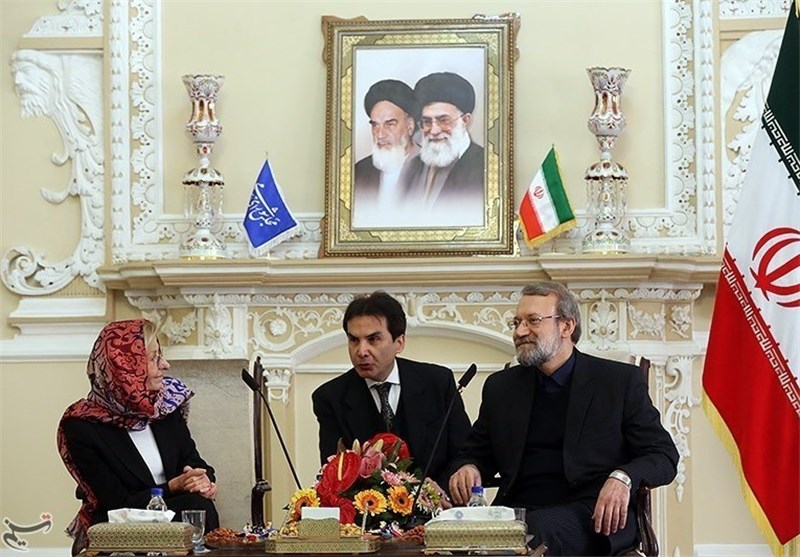 TEHRAN (Tasnim) – Italian Foreign Minister Emma Bonino, who is in Tehran for an official visit, met with Iranian Parliament Speaker Ali Larijani to discuss bilateral, regional and international issues.
During the meeting held at the Iranian Parliament on Sunday, the two sides discussed ways to expand ties and enhance cooperation between two countries in bilateral, regional and international fields.
Heading a high-ranking delegation, Bonino arrived in Tehran on December 21 for an official visit to hold talks with Iranian authorities.
She is also scheduled to have a separate meeting with Iranian President Hassan Rouhani later today.
Earlier Bonino met with her Iranian counterpart Mohammad Javad Zarif and the two sides discussed several issues, including the Syrian crisis, and Afghanistan, as well as the nuclear negotiations between Iran and the world powers.
Bonino's visit comes after Zarif travelled to Rome in November at the invitation of his Italian counterpart to exchange views on regional and international matters.