Iran's FM, EU's Ashton Discuss Tehran-Sextet Talks by Phone
December, 22, 2013 - 18:10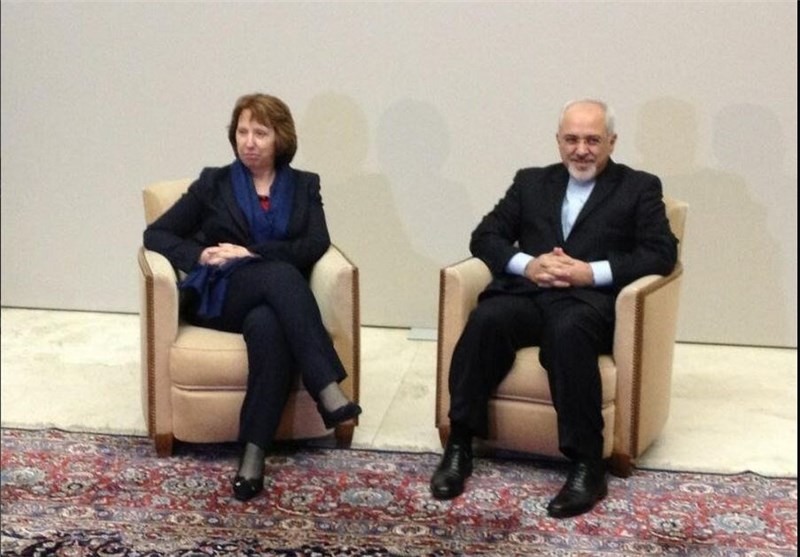 TEHRAN (Tasnim) – Iranian Foreign Minister Mohammad Javad Zarif and EU foreign policy chief Catherine Ashton in a telephone conversation on Sunday reviewed the latest developments in the expert-level talks between Iran and the six major world powers in Geneva.
The Sunday telephone conversation took place as senior experts representing Iran and the five permanent members of the United Nations Security Council -- the United States, China, Russia, France and Britain -- plus Germany have commenced holding expert-level talks since Thursday, aiming to find ways of putting into practice the nuclear deal they signed onto on November 24 in Geneva.
During the conversation, Zarif and Ashton discussed the most recent developments and results of the expert-level negotiations, and also agreed that the talks resume after the Christmas holiday.
Earlier in the day, Zarif announced that the nuclear negotiations with the six world powers were moving forward slowly.
Speaking in a joint press conference with his Italian counterpart Emma Bonino in Tehran on Sunday, Zarif said Tehran's expert-level nuclear talks with the representatives of the six countries are not easy, adding, "Agreement must be reached on details and minutiae in these (expert-level) talks. The process is moving forward slowly."
Meanwhile, Iranian Deputy Foreign Minister for Legal and International Affairs Abbas Araqchi had also announced on Saturday that the latest round of talks in Geneva have made little progress.
Experts held four days of talks in Vienna last week, but the Iranians walked out on December 12, after Washington expanded its sanctions blacklist against 19 firms and individuals it said were evading the already-existing sanctions against Tehran.