Iranians Receiving Consular Services in London: Spokeswoman
December, 22, 2013 - 19:14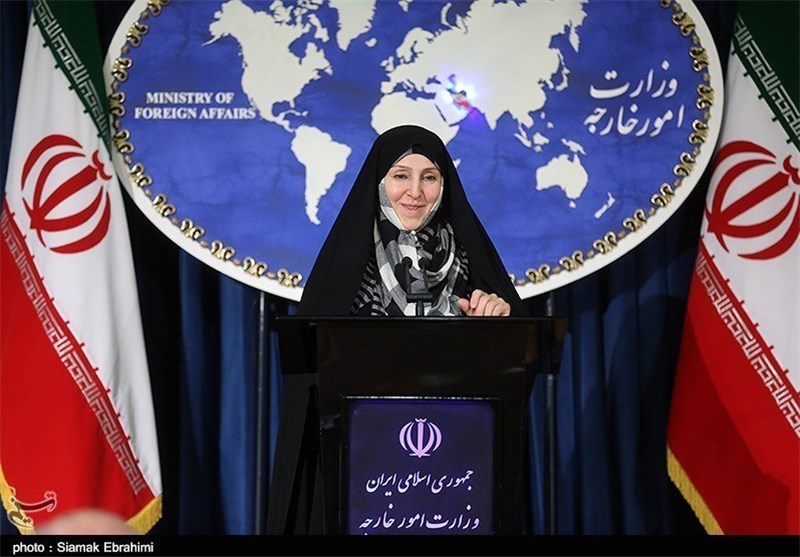 TEHRAN (Tasnim) – Iranian foreign ministry spokeswoman said the Iranian expatriates living in Britain are now receiving all consular services in London, noting that the two countries are trying to gradually improve their relations.
"Currently, the entire consular services are being offered to the Iranian compatriots in London," Marziyeh Afkham said on Sunday, December 22.
She added that the thaw in diplomatic ties between the Islamic Republic and Britain was met after each country dispatched its non-resident chargé d'affaire.
Afkham further stated that both Tehran and London are pushing to improve ties gradually.
Her remarks come after Iran's new non-resident envoy to Britain, Hassan Habibollahzadeh, left Tehran for London on December 11 on his first visit to London, a sign that an end to the chill in ties between the two countries is impending.
The visit by Habibollahzadeh followed a trip to Tehran earlier by his British counterpart Ajay Sharma.
Sharma's visit was the first visit of a British diplomat to Iran since the two sides broke off diplomatic ties two years ago.
Iran and Britain agreed earlier in October to appoint non-resident chargé d'affaires as a first step toward reopening their respective embassies.
The development followed a September meeting between Iranian Foreign Minister Mohammad Javad Zarif and British Foreign Secretary Hague in New York, during which the two top diplomats discussed ways to improve Tehran-London ties.
On November 19, British Prime Minister David Cameron also held a phone conversation with Iranian President Hassan Rouhani, in the first such call between a UK premier and an Iranian president in more than a decade, and discussed, among other issues, the resumption of bilateral relations with the Iranian chief executive.
On November 27, 2011, a large majority of Iranian MPs voted to downgrade diplomatic ties with Britain in response to Britain's decision to impose sanctions on the Central Bank of Iran.
Days later, angry Iranian students stormed the British embassy in Tehran and pulled down that country's flag. After the incident, Britain withdrew its diplomatic staff from the country on November 30 and asked Iran's diplomatic delegation in that country to leave within 48 hours.