Thai Protesters Try to Block Election Sign-Up
TEHRAN (Tasnim) – Thai opposition protesters stepped up their campaign to disrupt upcoming elections, trying to block candidate registrations as part of efforts to banish Prime Minister Yingluck Shinawatra and her family from politics.
December, 23, 2013 - 14:17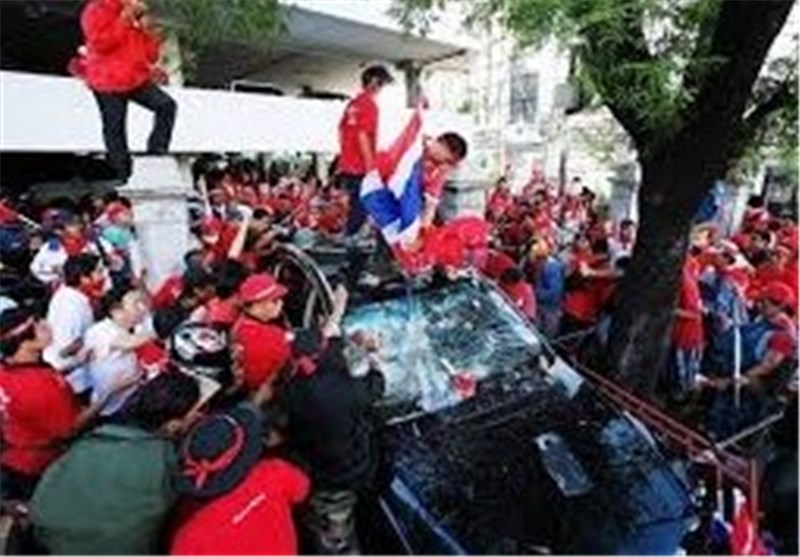 The main opposition Democrat Party, which has not won an elected majority in parliament in about two decades, has vowed to boycott the February 2 polls called by Yingluck after weeks of street rallies by her opponents.
Hundreds of demonstrators on Monday surrounded a stadium in Bangkok where representatives of political parties were trying to register to run in the polls ahead of the December 27 deadline.
The unrest comes a day after at least 150,000 people held anti-Thaksin mass protest in the capital, according to an estimate from National Security Council chief Paradorn Pattanatabut.
Organisers said the turnout was much higher, Al Jazeera reported.
It is the latest chapter in a years-old political crisis which broadly pits a Bangkok-based elite against mostly rural and poor supporters of Yingluck and her brother Thaksin Shinawatra, a divisive former premier who was ousted in a coup in 2006.
Nine parties managed to enter although officials were unable to fully complete their registration, Election Commission official Somchai Srisutthiyakorn said at a news conference.