Iran, Sextet Likely to Continue Talks at Higher Level
TEHRAN (Tasnim) – An Iranian deputy foreign minister said the expert-level talks between Tehran and the six world powers that have been suspended until after Christmas, are likely to be continued at a higher level and possibly with talks among deputies foreign minister.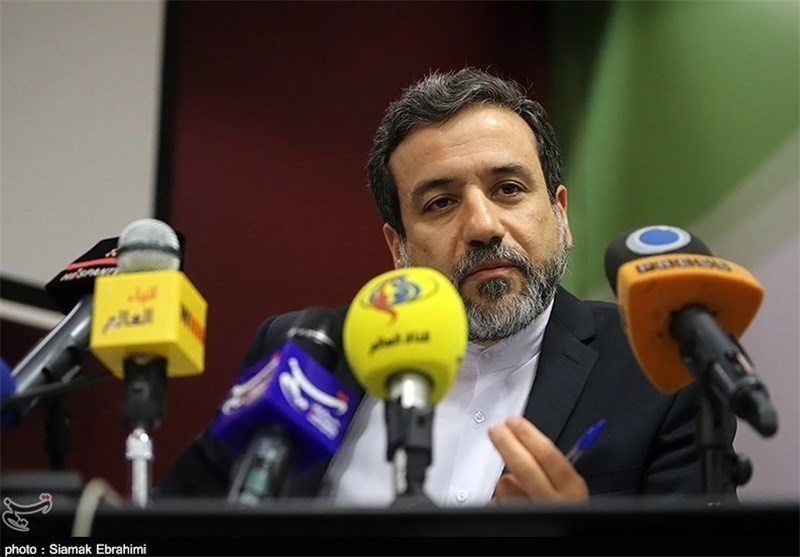 "There is a possibility that the next round of talks might start at the level of deputies (foreign) minister, or at least (at the level of) me and Lady Schmid, so that a number of issues that require political decision-making and conclusion could be decided on in that same meeting," Iranian Deputy Foreign Minister for Legal and International Affairs Abbas Araqchi said on Sunday.
Senior experts representing Iran and the five permanent members of the United Nations Security Council -- the United States, China, Russia, France and Britain -- plus Germany wrapped up four days of expert-level talks on Sunday, aiming to find ways of putting into practice the nuclear deal they signed onto on November 24 in Geneva.
During a telephone conversation later in the day, Iranian Foreign Minister Mohammad Javad Zarif and EU foreign policy chief Catherine Ashton, who oversees diplomacy with Iran on behalf of the six nations, decided to suspend the expert-level talks on implementing the November nuclear deal until after Christmas.
"The Geneva agreement has not come into force yet, and the aim of the ongoing negotiations is to sort out a mechanism to put the deal into effect," Araqchi said on Sunday, when the expert-level talks were still in progress.
During the four-day talks in Geneva, Hamid Baeedinejad, the director general for political and international affairs at Iran's foreign ministry, led the Iranian delegation made up of nuclear experts and experts on the banking, transport and oil sector sanctions.
And Stephen Clement, who is an aide to the European Union foreign policy chief Catherine Ashton, headed the opposite negotiating team which was made up of technical experts from the six countries.
Helga Maria Schmid, with whom Araqchi is expected to hold the next round of talks following the Christmas holiday, serves as Deputy Secretary General for Political Affairs of European External Action Service.
She had already accompanied Ashton in the previous negotiations with Iran in November.