Deadly Blast Rocks Egyptian Police Station
December, 24, 2013 - 11:37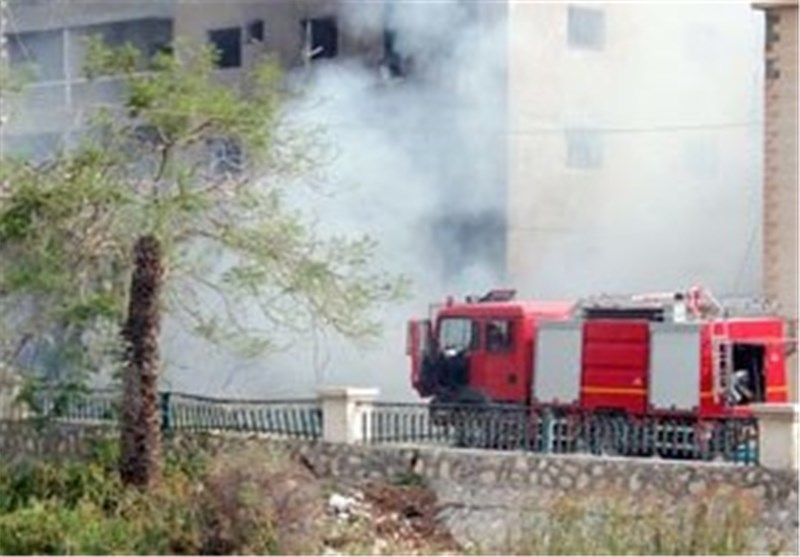 TEHRAN (Tasnim) - A powerful car bomb explosion rocked a police headquarters in an Egyptian city north of Cairo, killing at least 14 people and injuring 120, officials said.
The interim government accused the Muslim Brotherhood of orchestrating the attack, branding it a "terrorist organisation." The Brotherhood then quickly condemned the attack in an emailed statement.
"The Muslim Brotherhood considers this act as a direct attack on the unity of the Egyptian people and demands an enquiry forthwith so that the perpetrators of this crime may be brought to justice," the statement said.
The Middle East News Agency quoted Cabinet spokesman Sherif Shawki as saying that the Muslim Brotherhood showed its "ugly face as a terrorist organisation shedding blood and messing with Egypt's security."
Sections of the five storey building in the Nile Delta city of Mansoura collapsed after the blast early on Tuesday and police evacuated surrounding buildings.
The bombing comes weeks before Egypt is to hold a referendum on a new constitution, billed by the army-backed government as the first step towards democracy since the military toppled former president Mohamed Morsi in July.
Al Jazeera's Peter Greste, reporting from Cairo, said it was not yet clear whether the bomb that rocked the Dakhalya Police Security Directorate in the capital of Dakhalya Governorate early on Tuesday had been operated by a suicide bomber or whether it was remotely detonated.
"Police also said that there was a second device," our correspondent said.
The interior ministry said a police van with 15 policemen inside, that was parked beside the building, was destroyed. Four bodies were pulled out of the blazing vehicles and rescuers were searching for others inside.
No group claimed responsibility for the attack, but Fahmy said early information indicated that the attackers may have had inside information about who was at a meeting in the building.