Ukraine Receives First Tranche of Russian Bailout
TEHRAN (Tasnim) - Russia told Ukraine on Tuesday it had transferred the first $3 billion tranche of a $15 billion bailout, part of plans to keep Kiev firmly within Moscow's orbit and out of the European Union's embrace.
December, 25, 2013 - 14:23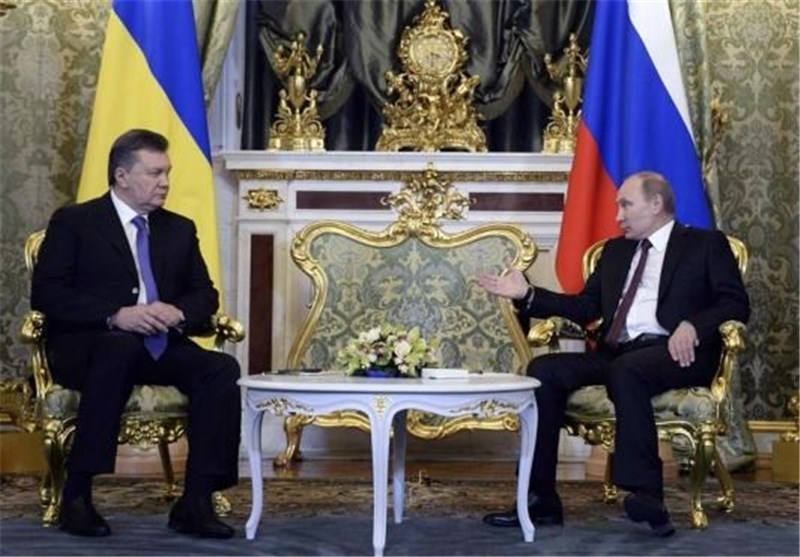 President Vladimir Putin offered Ukraine the lifeline last week, along with a big cut in the price Kiev pays for vital Russian gas supplies, as he tries to persuade Russia's Slavic neighbor to join a customs union of ex-Soviet republics.
"Yesterday ... the first tranche of Ukrainian sovereign debt was acquired for $3 billion," Russian Prime Minister Dmitry Medvedev told his Ukrainian counterpart Mykola Azarov at a meeting in Moscow, in televised comments.
"The money went to the central bank of Ukraine yesterday," he said. Azarov confirmed Ukraine had received it.
President Viktor Yanukovich's pivot back towards Moscow and away from an offer of closer trade ties with the EU has sparked huge protests in Ukraine, sometimes swelling to hundreds of thousands, and the creation of a tent camp in central Kiev.
The protesters accuse Yanukovich of selling out to Ukraine's Soviet-era overlord with the deal on debt and gas prices, which looks to have headed off what could have been a funding crisis for the Ukrainian state next year, Reuters reported.
Azarov later joined Putin and the leaders of Kazakhstan, Belarus, Armenia and Kyrgyzstan - ex-Soviet republics that have joined or plan to join trade alliances Russia is building, part of Moscow's drive to restore its influence in its former empire.
Ukraine has so far resisted joining a Russia-led customs union that includes Belarus and Kazakhstan - a big step because membership would scupper any lingering possibility that Kiev might reverse course and sign a free trade deal with the EU.