Rouhani Felicitates Pope Francis on Christmas
December, 25, 2013 - 16:29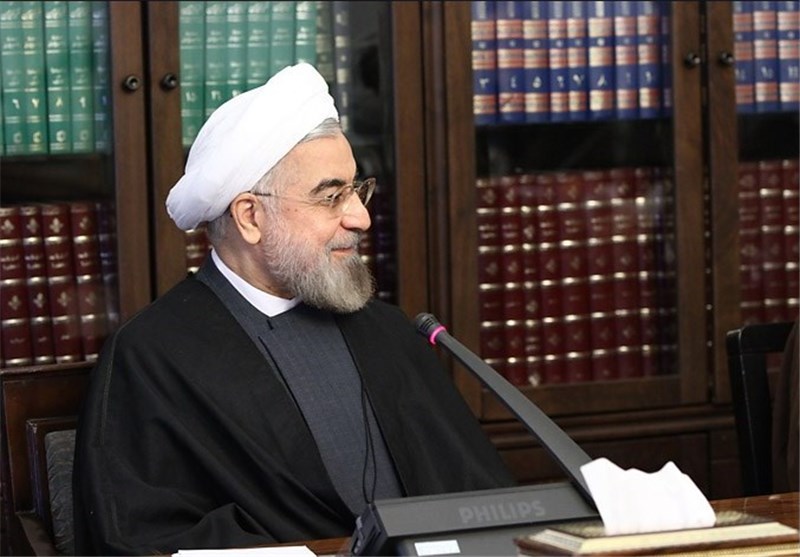 TEHRAN (Tasnim) – Iran's President Hassan Rouhani, in a felicitation message to Pope Francis on the birth anniversary of Jesus Christ, expressed the hope for closer interactions among divine religions.
In his message on Wednesday, Rouhani asked Pope Francis to use his influential position to help world promote peace and decrease poverty.
He also wished for Pope's success in leading a world full of violence, discrimination and extremism towards a world of peace, justice and moderation.
Referring to Pope Francis's support for dialogue among religions, Rouhani said, "Your life, as a religious leader, bears your efforts to pave the proper conditions for dialogue among different Christian sects, and promote interaction and dialogue with Muslim and Jewish leaders."
President Rouhani has also expressed certainty that the birth anniversary of Jesus Christ, like those of the whole true messengers of God, will provide opportunities for the establishment of mutual respect among the followers of various religions, dialogue among them, and greater proximity.
Earlier today, in a message to congratulate the birth anniversary of Jesus Christ, President Rouhani had called on the world nations to put efforts into building a better world replete with peace and welfare, and free from violence and extremism.
He further elaborated on the "practical steps" the Islamic Republic has taken for materialization of global peace, saying that Iran's proposal for a World Against Violence and Extremism (WAVE) was a recent bid to promote peaceful coexistence all over the globe.
The UN General Assembly on December 18 approved the proposal presented by Iranian President Hassan Rouhani for a World Against Violence and Extremism (WAVE).
Wave Act asks the United Nations member states to unite against extremism, violence and sectarian conflicts in all their forms.
The resolution, which received overwhelming approval in the global body, also necessitates "appropriate measures to strengthen universal peace and to achieve international cooperation in solving international problems of an economic, social, cultural, or humanitarian character."