Source: Bahrain Recruits Thousands of Baathists to Suppress People
TEHRAN (Tasnim) – Bahrain's Al Khalifa ruling regime has reportedly recruited some 20,000 mercenaries from the outlawed Iraqi Baath party and granted them citizenship to use them for suppressing popular protests in the tiny Persian Gulf island.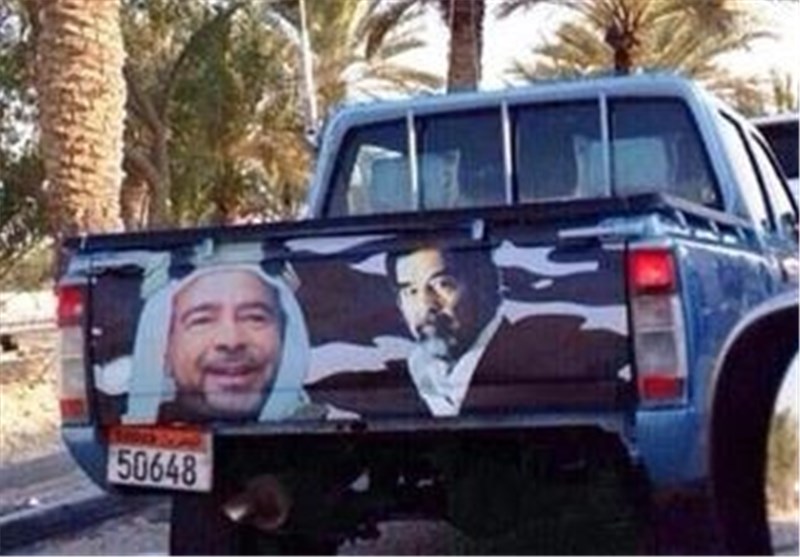 Bahrain's ruling monarchy has granted citizenship to 20,000 Iraqi members of the Baath party in a bid to reinforce its security services with foreign mercenaries, the official website of the opposition February 14 Coalition reported.
According to the report, those employed by the Al Khalifa regime, are among the most wanted culprits that served under the executed dictator Saddam Hussein in Iraq.
The former members of the Baath party have been granted Bahraini citizenship to help the ruling regime in its crackdown against the popular uprising that broke out in mid-February 2011, said the report.
Popular uprising broke out in Bahrain in mid-February 2011. The protesters initially called for political reforms and a constitutional monarchy, but the regime's heavy-handed crackdown on them soon prompted an outright call for the ouster of Al Khalifa regime.
Protesters were met with overwhelming military force leading to at least 89 deaths, according to the International Federation for Human Rights (FIDH).
Human Rights Watch has accused the Bahraini government of violence and torture, with frequent reports of child protesters facing conditions which border on torture while in custody.
In July 2013, the Bahraini monarch issued several decrees which, among other things, banned demonstrations, sit-ins and public gatherings in Manama indefinitely and toughened punishments stipulated in the 2006 anti-terrorism legislation.
And in a recent mass show trial in six separate cases, 95 Bahraini protesters were sentenced to between three and 15 years in prison for allegedly trying to topple the country's monarchy, organizing bombings and inciting anti-government rallies.
Many popular human rights activists were among the 95 individuals receiving a total of 808 years behind bars.