Okinawa Governor Approves Relocation of US Airbase within Prefecture
December, 27, 2013 - 16:55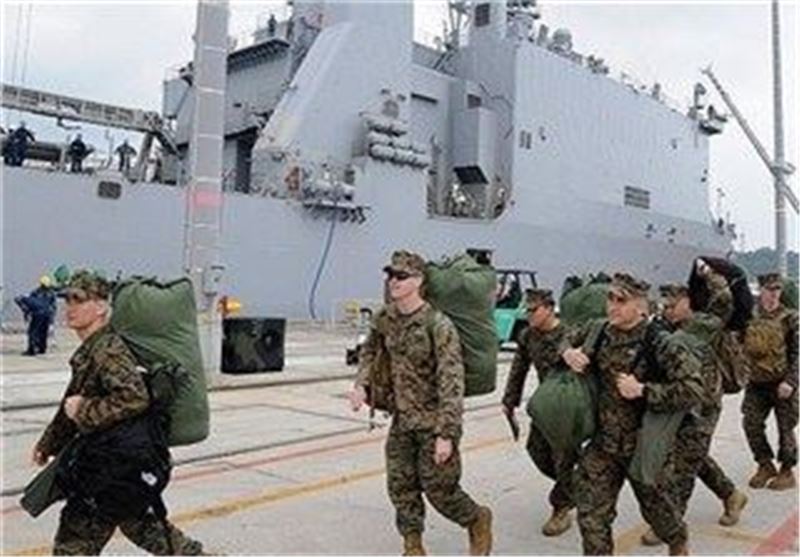 TEHRAN (Tasnim) - Okinawa officials approved the long-anticipated relocation of the US Marines Corps' Futenma Air Station on Friday, according to Japan's defense ministry.
The move settles decades of often heated negotiations between Tokyo and Washington.
Local officials signed up to a plan that paves the way for the construction of a new American military base on a coastal landfill within Okinawa Prefecture, AFP reported.
The Okinawa population is angered at the decision, and reports emerged crowds were gathering to protest.
Though Okinawa Governor, Hirokazu Nakaima, was originally against a deal to keep the controversial base in his jurisdiction, a Wednesday meeting with Japanese Prime Minister Shinzo Abe proved pivotal. Abe reportedly pledged a healthy annual sum of cash into Okinawa's economy until 2021.
The defense ministry's Okinawa bureau confirmed the deal. "The office received the document at 10:50 am. It was approved," an official from the ministry's Okinawa office said, as quoted by AFP.
The deal could face legal challenges and protests based on the stiff public opposition to the airbase staying in Okinawa.
The estimated cost of the relocation is about $8.6 billion, and Japan will cover $3.1 billion of that sum.
Nakaima's approval is a breakthrough, as the plan to shutter Futenma - which is currently located in a densely-populated area - has been on hold for the past 17 years.
The United States agreed in 2006 to move the base to the coast, but local opposition prevented the potential shift. Anti-base sentiment and concern about US military operations at Futenma has long been an emotionally charged issue in Okinawa.