AEOI Chief Reiterates Peaceful Nature of Arak Heavy-Water Reactor
December, 28, 2013 - 11:39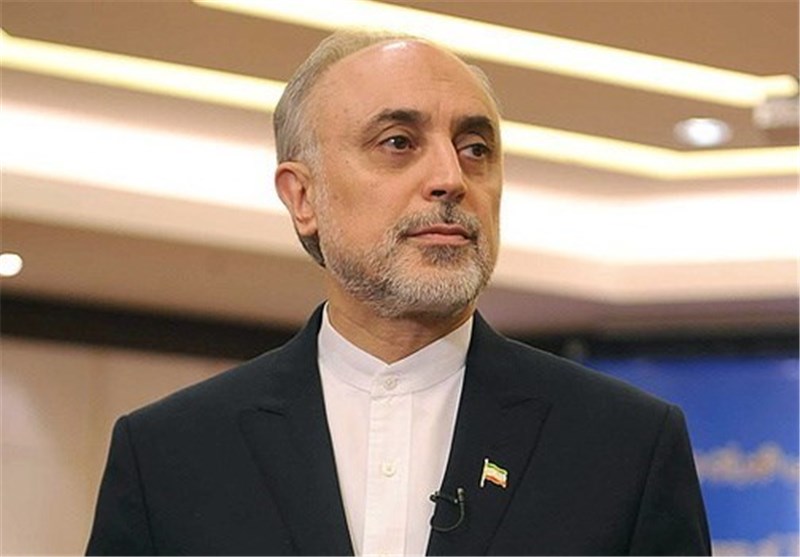 TEHRAN (Tasnim) – A senior Iranian nuclear energy official dismissed westerners' claims that the country's heave-water reactor in Arak may produce plutonium needed for nuclear weapons, saying that Iran does no possess treatment facilities needed for the alleged military purposes.
"The Arak 40-megawatt research reactor cannot produce plutonium that could be used to make nuclear weapons, since the plutonium will remain in the reactor's core for a year," Head of Atomic Energy Organization of Iran (AEOI) Ali Akbar Salehi said on Friday.
He added that such a long time span would make the plutonium in the reactor's core contaminated, making it totally useless for any alleged military objectives because weapon-grade plutonium should not stay in reactor's core for more than 3-4 weaks.
Salehi at the same time stressed that there are no treatment facilities in Iran for plutonium purification needed in the process of making nuclear bombs.
The former Iranian foreign minister further noted that the reactor will no longer be a cause of concern once UN atomic agency's cameras are installed and its inspectors can visit the reactor.
The Arak facility produces heavy water intended for use in a nearby research reactor that is under construction. As part of its agreement with the major world powers, Iran is to halt installation work at the reactor and stop making fuel for it.
Iran and the Group 5+1 (the five permanent UN Security Council members plus Germany) on November 24 signed a six-month deal on Tehran's nuclear program based on which the world powers agreed to suspend some non-essential sanctions and to impose no new nuclear-related bans in return for Tehran's decision to freeze parts of its nuclear activities and to allow more inspection of its nuclear facilities.
The goal is to create a breathing space for a comprehensive agreement to be negotiated that the sides hope will be able to resolve for good the standoff over Iran's nuclear program after a decade of on-off meetings and failed attempts.
Earlier this month inspectors from the International Atomic Energy Agency (IAEA) visited the heavy-water production plant at Arak as part of a cooperation agreement signed last month between the Vienna-based UN agency and Iran to dispel concerns about Tehran's nuclear program.