Pressure Mounts for South Sudan Ceasefire
December, 29, 2013 - 12:05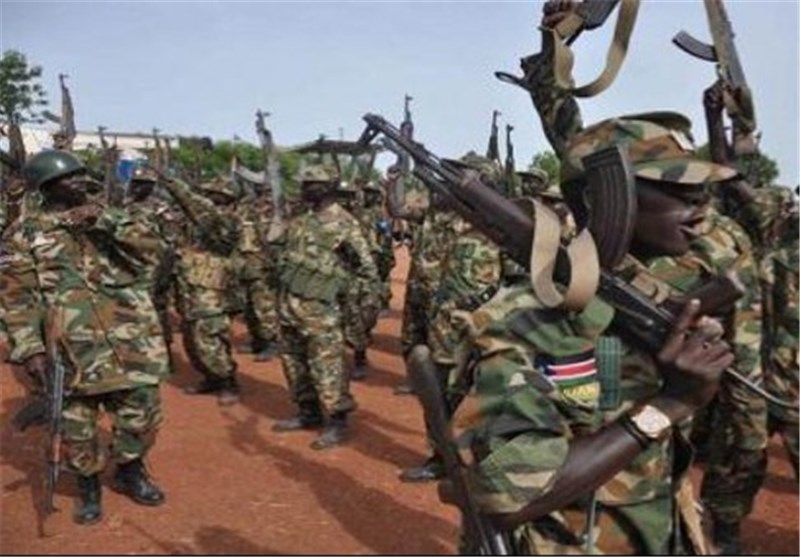 TEHRAN (Tasnim) - International pressure is bearing down on the two sides in South Sudan's bloody conflict to launch peace talks, in an effort to keep the young nation from sliding into civil war.
The push comes as 25,000 young men comprising a tribal armed group known as the White Army were reportedly marching on Saturday towards a contested state capital, dimming hopes for a ceasefire.
Peace brokers from East Africa and the Horn of Africa have set a December 31 deadline for President Salva Kiir and de facto rebel leader Riek Machar, the country's former vice-president, to begin face-to-face talks.
"We, government, are ready to meet even before that," South Sudan's vice-president, James Wani Igga, told reporters. "It's now up to Machar to accept the ceasefire."
Meanwhile, the estimated 25,000 youths from the Lou Nuer sub-clan - the same tribe Machar is from - were marching on Bor, armed with light weapons and heavy machine guns, Information Minister Michael Makuei Lueth said.
The White Army gets its name from the white ash fighters put on their skin as protection from insects.
"(Machar) has decided to mobilise the youth in the name of his tribe," Lueth said, noting the estimate of 25,000 came from intelligence inside the group itself. "We are monitoring."
A spokesman for the rebels, however, denied Machar was mobilising his tribe, saying the young people were regular soldiers turning their back on the government, Al Jazeera reported.
Seeking an end to the nearly two-week crisis in which an estimated 1,000 people have been killed, leaders from across East Africa announced on Friday that South Sudan had agreed to a "cessation of hostilities" against forces loyal to Machar, who stands accused by the government of leading a coup attempt on December 15.
But Machar, who denies the coup allegations, told the BBC that any ceasefire must be negotiated by delegations from both sides, prompting condemnation from the government.