Commander: Enemies Unable to Wage War on Iran
TEHRAN (Tasnim) – A senior Iranian military commander reiterated that the country's military might has prevented enemies from launching military attack against Iran, and stressed that the country is fully capable of targeting US and Israeli interests in the region.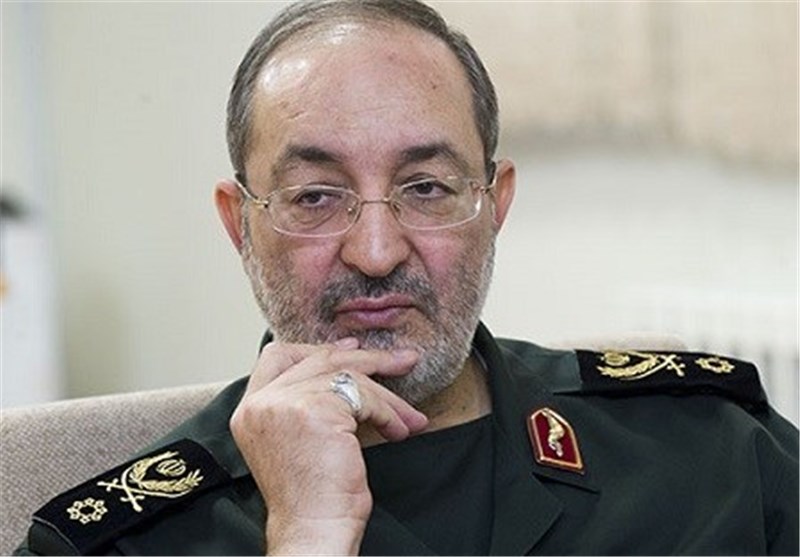 "The enemy is aware that the Islamic Republic has the power to destroy the US and Israeli illegitimate interests in the region and can deliver them serious and crippling blows," Deputy Chief of Staff of the Iranian Armed Forces Brigadier General Masoud Jazayeri said on Monday.
He dismissed the US war rhetoric against Iran, and said due to Iran's high military capabilities, the US is incapable of launching a military attack against the country.
"For years, our commanders have kept their fingers on the trigger," he stated, adding, "They have been given both the permission and the authority (to attack enemies) and this is neither a bluff nor propaganda."
In similar remarks last month, Iranian Defense Minister Brigadier General Hossein Dehqan said the US is absolutely incapable of making any move against Iran, adding that the general conditions in the world and the region will not allow them to act.
Speaking to reporters on the sidelines of a ceremony to commemorate the second anniversary of martyrdom of the father of Iran's missile technology, Hassan Tehrani Moqaddam, here in Tehran, the defense minister said that it is not a new development that the US says the military option is on the table.
"The Americans are in clash with Iran for 34 years and they have been acting against our system and our revolution in various ways," he said.