Schumacher 'Fighting for Life' after Ski Accident
TEHRAN (Tasnim) - Retired Formula One legend Michael Schumacher was fighting for his life in hospital on Tuesday, doctors said, after he sustained a severe head injury on Sunday while skiing off-piste in the French Alps resort of Meribel.
December, 31, 2013 - 13:54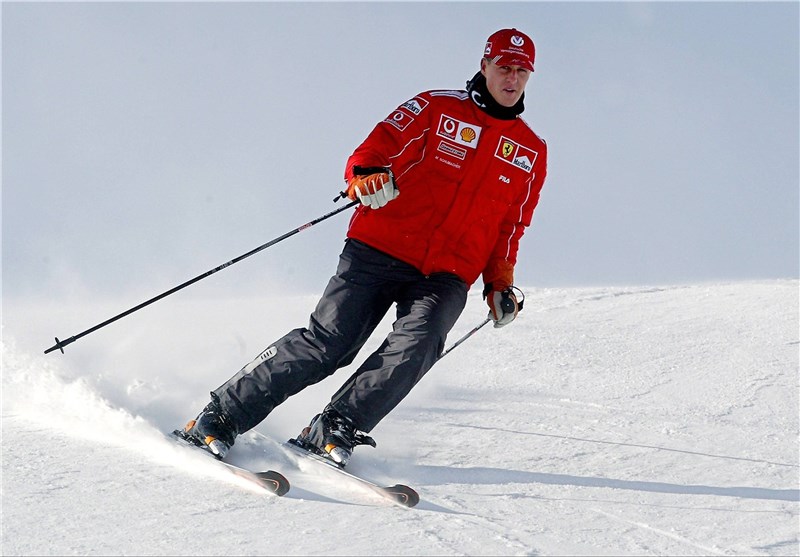 Doctors have warned it is touch-and-go for the German racing legend as they wait for the full extent of his injuries to become clear.
Chief anesthesiologist Jean-Francois Payen told reporters that the 44-year-old German was still in a medically induced coma and refused to predict the likely outcome for the seven-time Formula One champion.
"He is in critical condition, his condition can be described as life threatening," Payen told reporters.
Payen said he had been placed in an artificial coma to limit the impact of his head injuries on his brain.
The coma reduces the patient's temperature to around 35 degrees Celsius (95 degrees Fahrenheit) to reduce swelling. By being unconscious, the brain is also switched off to sounds, light and other triggers that cause the organ to use up oxygen as it processes the stimuli, AFP reported.
Doctors said it was too early to say whether Schumacher, who is due to turn 45 on January 3, would pull through.
"It usually takes 48 hours, or even longer, to be able to formulate an opinion" on injuries of this severity, said neurologist Jean-Luc Truelle.
Schumacher had been skiing off-piste with his 14-year-old son in the upmarket Meribel resort when he fell and hit his head on a rock at around 11am on Sunday, prompting an urgent evacuation by helicopter.
He was wearing a helmet and was conscious after the accident, according to the Meribel ski resort director, Christophe Gernigon-Lecomte.