Putin Vows to Fight Terrorists
TEHRAN (Tasnim) - Russian President Vladimir Putin said Tuesday the anti-terror war will continue until all terrorists are eliminated in the country.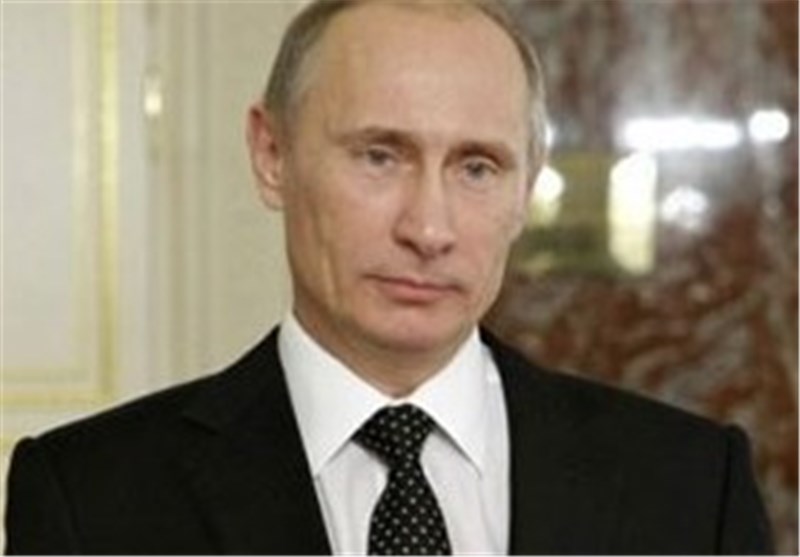 In his New Year address to residents of the Russian eastern city of Khabarovsk, Putin said Russia "will continue the fight against terrorists certainly, fiercely and consistently until they are all destroyed."
"Dear friends, we bow our heads to the victims of violent terrorist attacks," the president said, referring to the twin terror attacks in the Russian city of Volgograd on Sunday and Monday which had killed a total of 34 people and injured scores of others, Xinhua reported.
"We will support the injured and will do everything that we have planned and will restore and build everything that has been planned to be restored and built," the president said.
Putin paid a surprise visit to residents of Khabarovsk who lost their homes in the summer floods.
During his address, the president mentioned "problems and serious challenges" Russians faced in 2013, including the devastating floods and the recent bombing attacks.
"Russia has always become united and consolidated" in the times of trouble, Putin noted, adding the country had also achieved much in the year of 2013.
"Our country has become better, richer, more comfortable, it persistently advocates its interests in the international affairs, " he noted.
Meanwhile, Putin said a lot of work needs to be done in the economy to improve people's lives, to conduct the Olympic and Paralympic Games due in slightly more than a month in the highest standard.
"Prosperity cannot be taken for granted, it is achieved through hard work and personal endeavor, through the commitment to realize what has been planned," he added.