Pakistan's Musharraf Shifted to Hospital on Doctor's Advice
TEHRAN (Tasnim) - Pakistan's former president Pervez Musharraf on Thursday avoided appearance again in a special court that is hearing high treason case against him and went to hospital in Rawalpindi for medical check-up, police said.
January, 02, 2014 - 14:51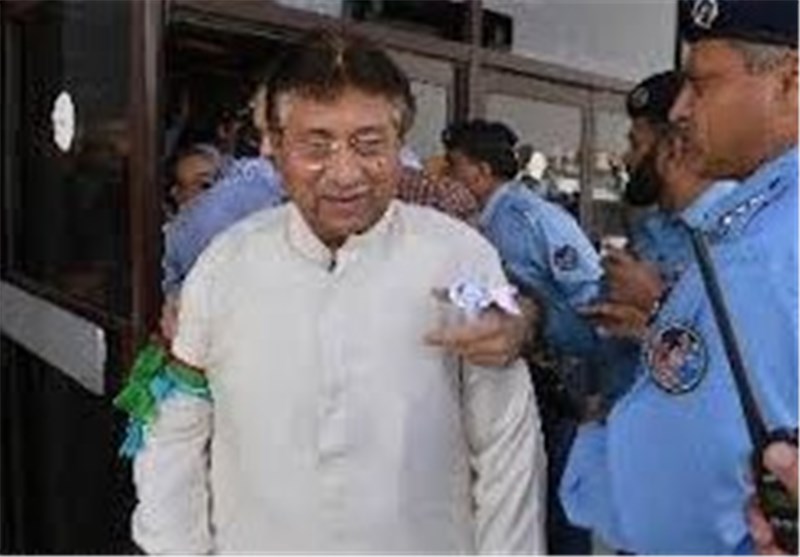 It was earlier thought that he was heading to the special court when he left his house in Islamabad in a big motorcade and under tight security on the route to the court.
However the police later said Musharraf was taken to the Armed Forces Institute of Cardiology after doctors advised him to take medical examination.
Justice Faisal Arab, who heads the three-member special court had ordered the former president to appear on Thursday and had adjourned for sometime to enable him to come to the court.
Musharraf's lawyers had sought exemption of their client from the court appearance until Monday. However the judge insisted that he should be produced at any cost, Xinhua reported.
On Wednesday the court had hinted issuance of arrest warrant if Musharraf failed to appear on Thursday.
When the court asked about the whereabouts of Musharraf, a senior police officer told the court that he was taken to hospital as he was not feeling well.
The special prosecutor had prayed to the court to issue un- bailable warrant for Musharraf as he is avoiding appearance despite court's orders. He said Musharraf's must adopt legal procedure if he is sick.
Defense lawyers had earlier claimed that the former President cannot appear because of threats to his life.
The Islamabad police told the court that they have taken all security arrangements for the former president and deployed 1,600 paramilitary troops and police on the route to the court.
The police said that they have provided a bullet-proof vehicle to Musharraf.