British Diplomat Wishes Closer Iran-Britain Ties in 2014
TEHRAN (Tasnim) – Britain's non-resident charge d'affaires in a message posted on a social media network on Thursday wished closer relations between Tehran and London during the New Year (2014).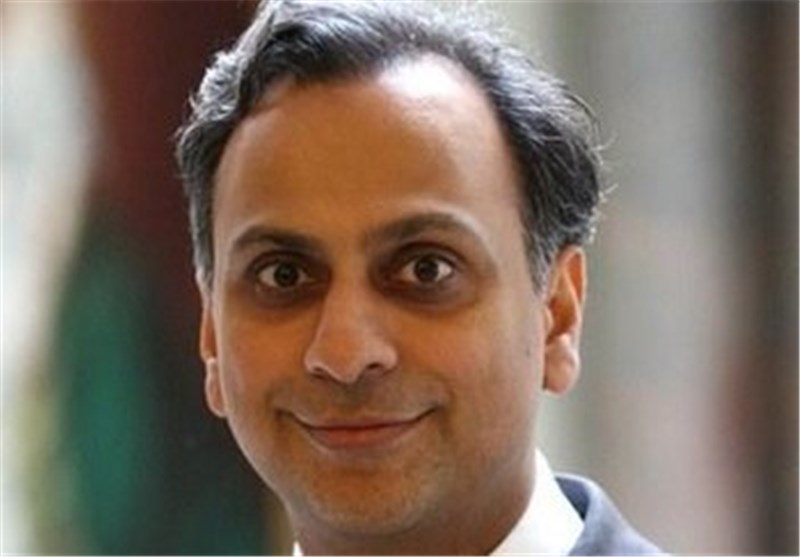 "Wishing a very Happy New Year to all Iranians; Want 2014 to be a good year for UK-Iran relations," said Ajay Sharma in his Twitter page.
In an effort to repair strained relations, Britain and Iran announced in early October that each would appoint a non-residing chargé d'affaires, a rank below ambassador, to work toward resuming full diplomatic ties.
The development followed a September meeting between Iranian Foreign Minister Mohammad Javad Zarif and British Foreign Secretary Hague in New York, during which the two top diplomats discussed ways to improve Tehran-London ties.
On November 19, British Prime Minister David Cameron also held a phone conversation with Iranian President Hassan Rouhani, in the first such call between a UK premier and an Iranian president in more than a decade, and discussed, among other issues, the resumption of bilateral relations with the Iranian chief executive.
Ajay Sharma, previously head of the Foreign Office's Iran department, has been appointed to the non-resident post.
The diplomats will remain in their own countries, but will discuss reopening of embassies in London and Tehran.
Iran has also appointed Mohammad Hassan Habibollahzadeh as the country's non-resident charge d'affaires to Britain.