Iraqi Gov't to Deploy More Troops to Anbar Province
TEHRAN (Tasnim)- Iraqi Prime Minister Nouri al-Maliki reversed a decision to withdraw soldiers from Anbar cities and ordered reinforcements to the province to tackle attacks by armed groups.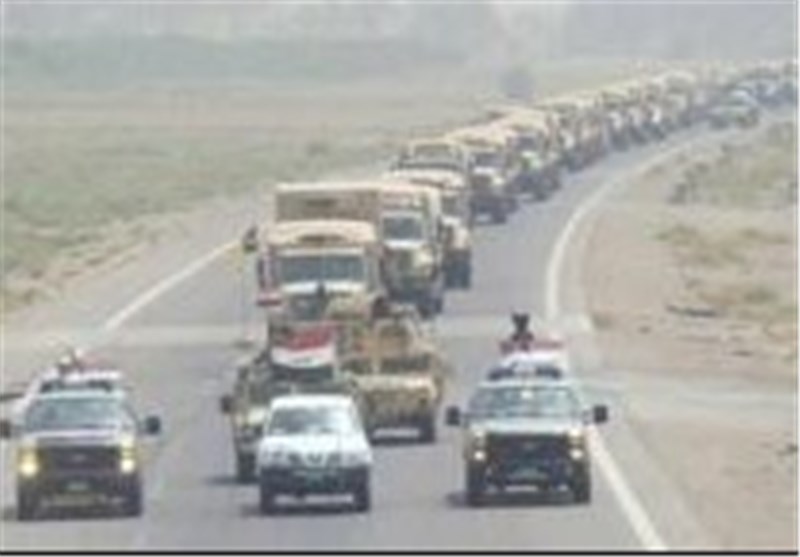 Clashes continued on Thursday morning in Anbar, west of Baghdad, between the military and tribesmen, media reports said.
The fighting broke out earlier this week, when security forces tore down a year-old Sunni Arab protest camp outside the provincial capital Ramadi.
"We will not withdraw the army" and "we will send additional forces," Iraqiya state television quoted Maliki as saying on Wednesday in response to what it said were requests from residents and the provincial government.
Maliki had announced on Tuesday that the army would withdraw from Anbar cities and hand over control to police, in an apparent bid to calm tensions that spiked after the protest camp's removal, Al Jazeera reported.
The deadliest fighting took place on Monday, when 10 people were killed in the Ramadi area, but the violence has continued.
On Wednesday, gunmen attacked the main police station in in the Anbar city of Fallujah and ordered its staff to leave, before raiding its armoury and freeing 101 prisoners from its cells, police said.
Other police stations in the city were torched by fighters as most police abandoned their posts.
In Ramadi, farther west, security forces clashed sporadically with armed men, who burned four police stations and two military vehicles, AFP reported.
Pictures posted online and said to have been taken in Ramadi showed armed men driving a police Humvee decked with a black flag of the sort often flown by jihadists.
The removal of the protest camp was seen as a victory for Maliki, who had long wanted it gone and had termed it a "headquarters for the leadership of al-Qaeda".
But it has carried a high price, not only in terms of the deteriorating security situation in Anbar, but also in the political fallout.
Forty-four MPs announced on Monday that they had submitted their resignations, and called for "the withdrawal of the army from the cities and the release of MP Ahmed al-Alwani."
Alwani, a Sunni Arab MP who was a leading supporters of the protest camp, was arrested in a raid on his Ramadi home on Saturday in which his brother, five guards and a security forces member died.
Protests broke out in Sunni Arab-majority areas of Iraq late last year after the arrest of guards of then-finance minister Rafa al-Essawi, an influential Sunni Arab, on terrorism charges.
Violence in Iraq has reached a level not seen since 2008, when the country was just emerging from a brutal period of sectarian killings.