Mursi Trial over Egypt Jailbreak Set for January 28
TEHRAN (Tasnim) - Egypt's deposed president Mohammed Mursi and 130 others including Hamas members will go on trial on January 28 over a jailbreak during the 2011 uprising, judicial sources said Thursday.
January, 02, 2014 - 16:15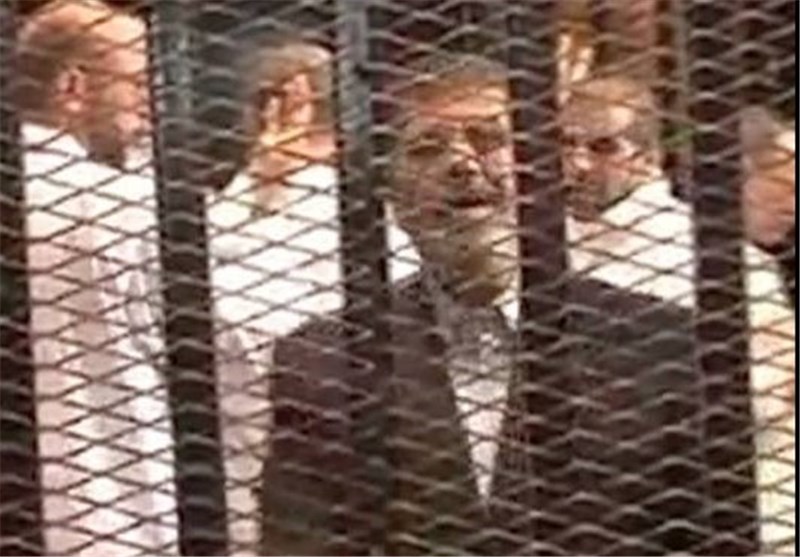 The prosecution said last month that the defendants have also been accused of murdering police officers.
It said almost 70 of the defendants were members of Palestinian movement Hamas and Lebanese Hezbollah.
The trial will be the third announced for Mursi on various charges, amid a crackdown on his Muslim Brotherhood movement following his July ouster by the army, AFP reported.
Mursi is already on trial for allegedly inciting the killings of opposition activists during his one year in power.
He is also being tried separately for alleged espionage involving Hamas.
Mursi, Egypt's first democratically elected president, was removed from power by the army following massive street protests against his rule.
Last week, his Muslim Brotherhood was designated a "terrorist" group by the authorities, which accused it of a bombing north of Cairo that killed 15 people. The group denied the accusation.
The designation carries harsh penalties for offenders, including possible death sentences for the movement's convicted leaders and five-year jail terms for protesters.
Promoting the Brotherhood either in writing or verbally can now also lead to prison sentences.