Car Bomb Strikes Suburb of Beirut
TEHRAN (Tasnim) - A powerful car bomb killed at least five people and injured dozens when it struck a suburb of Lebanon's capital Beirut on Thursday.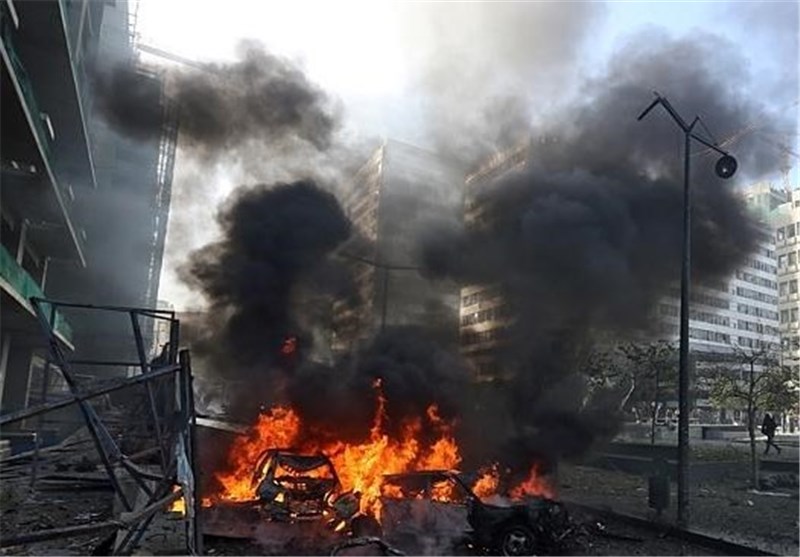 At least five people were killed and 66 injured, according to Lebanon's health ministry.
The explosion hit the Haaret Hreik district just after 4 pm, when the streets were packed with rush hour traffic. Several cars were destroyed by the force of the blast and the facades of buildings blown out.
The official National News Agency reported that the blast had been caused by an explosives-packed four-wheel-drive vehicle. There was no immediate claim of responsibility for the explosion and it was not clear if a specific person was targeted by the bomb.
Following the bombing, Hezbollah's second-in-command, Sheikh Naim Qassem, called for national unity, AFP reported.
Qassem did not accuse any party of being behind the attack, but he did make a call to tackle "takfiri (radical extremist) terrorists," echoing accusations by over previous attacks on Hezbollah.
"Lebanon is on the path to destruction if there is no political understanding, and we cannot save [the country] without national unity," Qassem told Hezbollah's television channel Al-Manar. "The answer is political understanding, and the speedy formation of a national unity government to face the criminal attacks across the country."
Meanwhile, the country's Foreign Minister Adnan Mansour appealed for international support to curb the violence and cut off financial aid and other support for bombers.
"Everyone must work to curb the sources of terrorism. If not, this whirlpool will envelop everyone. Lebanon is suffering, others are suffering, everyone is suffering," he told Al Arabiya Television.
The Lebanese capital has been hit by a series of bombs in recent months, including one last week that killed a former minister.