Ukraine Launches Hearings against Tymoshenko Lawyer
TEHRAN (Tasnim) - A Ukrainian court on Friday launched controversial hearings against jailed opposition leader Yulia Tymoshenko's attorney that government critics have branded a political show trial.
January, 03, 2014 - 16:13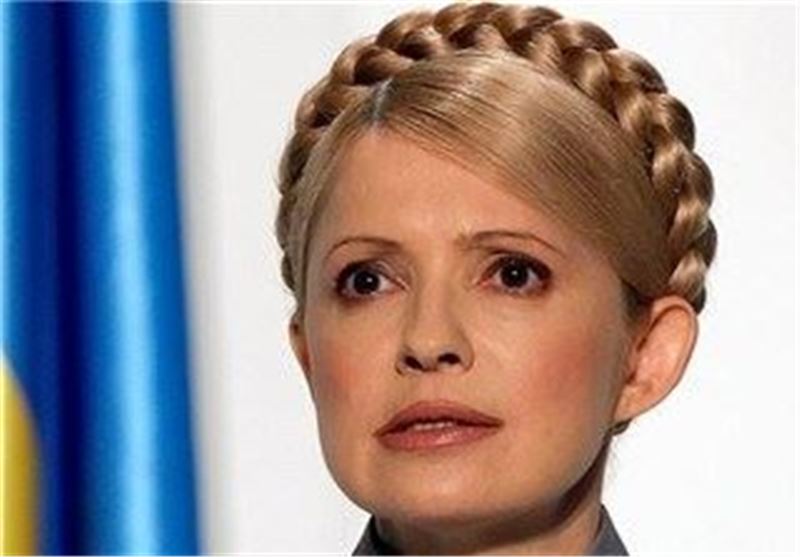 Former prime minister Tymoshenko's lawyer Sergiy Vlasenko is accused by his former wife of domestic violence -- a case that emerged in November just as Ukraine was deciding whether to sign a historic agreement with the European Union.
President Viktor Yanukovych eventually chose to ditch the EU deal and seek closer relations with Russia in a move that triggered a wave of street protests in the former Soviet country's biggest political crisis in a decade.
Prosecutors first called in Vlasenko for questioning on charges relating to three alleged cases of domestic violence dating back to 2008 just days before Yanukovych rejected the Brussels pact.
Several dozen opposition supporters rallied outside the Kiev courthouse during the brief hearing, which was adjourned until January 10 due to the absence of Vlasenko's own attorney.
Vlasenko was released by prosecutors in November after posting bail of 23,000-hryvna ($2,800, 2,000 euros), AFP reported.
But he has been barred from leaving Kiev except for visits to the eastern city of Kharkov for consultations with Tymoshenko -- now hospitalised with back pain -- for the duration of the trial.
Vlasenko has denounced the case against him as a "total lie that has nothing to do with reality" and accused the authorities of "not ceasing political repression".
Tymoshenko was jailed for seven years in 2011 on abuse of power charges that most Western nations view as a case of selective justice and an effort by the Ukrainian leader to sideline an old political foe.