Adviser Warns against US Protracted Role in Afghanistan
TEHRAN (Tasnim) – An adviser to the Afghan president on Friday expressed dissatisfaction with the prolonged presence of US troops in his country, cautioning that the White House's real intent of a proposed bilateral security agreement is to maintain influence on Afghanistan.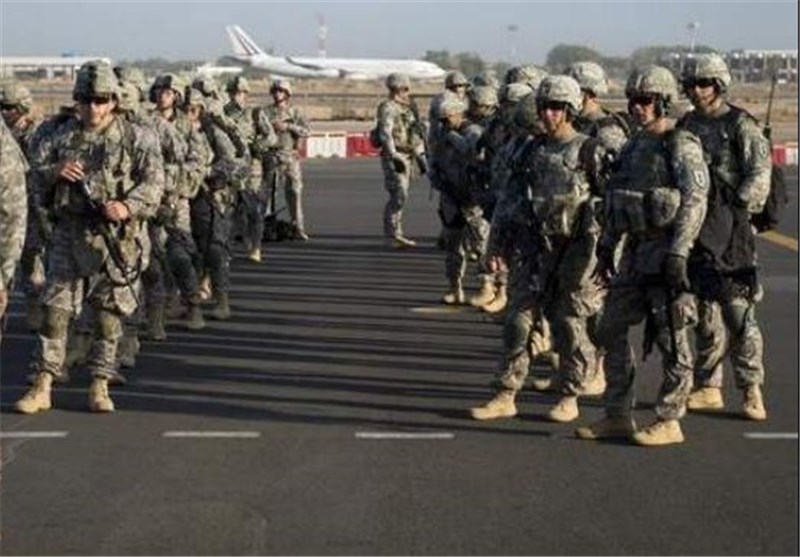 Addressing a conference on 'Afghanistan and perspective of the US presence' held in the Iranian northeastern holy city of Mashhad on Friday, Mohammad Hashem Esmatollahi pointed to the lingering presence of US forces in Afghanistan, saying the American presence in his country has its roots in Washington's policy of influence.
He also touched upon Washington's mounting pressure on Afghan officials to sign the so-called bilateral security agreement, and said, "For a country like the US, it would be a heavy failure that it meets such a fate among its regional rivals, and witnesses a refusal by Afghanistan to sign the security pact."
The bilateral security agreement (BSA) provides a legal framework for continued US military presence and operations in Afghanistan.
US President Barack Obama had pledged to withdraw all American soldiers from Afghanistan by 2014. Under the BSA, if approved, between 12,000-14,000 foreign troops, mostly Americans, will remain in the country beyond 2014.
Afghan President Hamid Karzai has already criticized pressure from the US to accept the agreement, accusing Washington of behaving like a colonial power.
Karzai has postponed signing the deal unless a set of demands that he put forward are met.
The demands include an end to US military raids on Afghan homes and the issue of legal immunity for the US soldiers.