Top German Parliamentarian to Visit Iran Next Week
TEHRAN (Tasnim) – Andreas Schockenhoff, deputy chairman of the Christian Democratic Union/Christian Social Union (CDU/CSU) parliamentary group in the German Bundestag is set to pay a visit to Iran early next week, an adviser to Iran's parliament speaker said Saturday.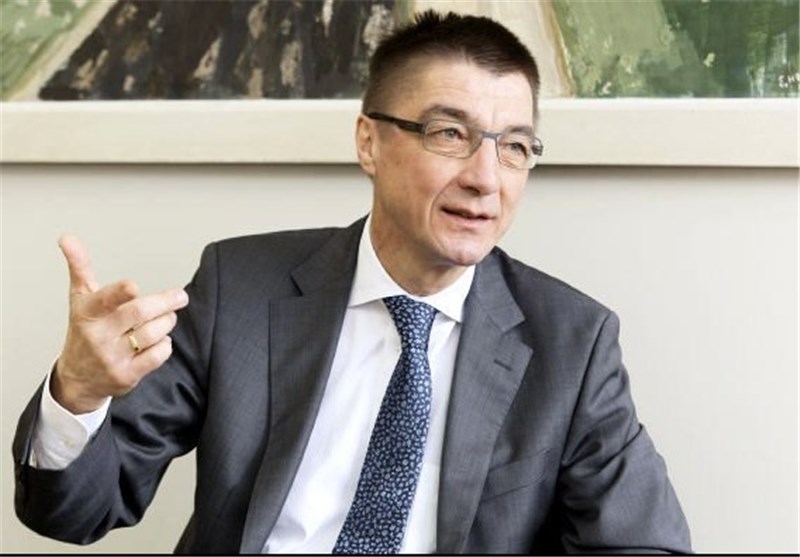 Hossein Sheikholeslam, the adviser of Iran's parliament speaker for international affairs, told the Tasnim News Agency that the German lawmaker is expected to arrive in capital Tehran on January 7 for a three-day official visit.
Schockenhoff's visit will take place at his own request, the adviser noted, adding that the German legislator is planned to hold a meeting with Chairman of the Iranian Parliament's National Security and Foreign Policy Commission Alaeddin Boroujerdi during his stay in Tehran.
According to Sheikholeslam, the German MP aims to get acquainted with the Iranian culture and ethnic traditions during his trip, saying that he will probably have a meeting with a number of Iranian lawmakers who represent religious minorities in the country's parliament.
Andreas Schockenhoff, 55, is a member of Germany's parliament with the center-right Christian Democratic Union (CDU). He has also been Chancellor Angela Merkel's commissioner for German-Russian cooperation since 2006, and he recently became the German coordinator for the civil society working group of the Petersburg Dialogue.
Meantime, a 5-member Italian parliamentary delegation started a three-day visit to the Iranian capital city of Tehran on Friday.
The Italian team led by Chairman of the Italian Senate Foreign Affairs Committee Pier Ferdinando Casini plans to Parliament Speaker Ali Larijani on Saturday.
The visit came less than two weeks after Italian Foreign Minister Emma Bonino travelled to Tehran on December 21 for an official visit to hold talks with the Iranian authorities.
Heading a high-ranking delegation, Bonino met her Iranian counterpart Mohammad Javad Zarif and President Hassan Rouhani in her two-day long visit to Iran.
Bonino's visit came after Zarif travelled to Rome in November at the invitation of his Italian counterpart to exchange views on regional and international matters.
She was the first Italian high-ranking official to visit Iran after almost ten years.