Pakistani Spokeswoman Hails Tehran-Islamabad Cooperation on Border Security
TEHRAN (Tasnim) – Pakistani Foreign Ministry Spokeswoman Tasneem Aslam praised good cooperation between Iran and the South Asian country to boost security along the two neighboring countries' joint border areas.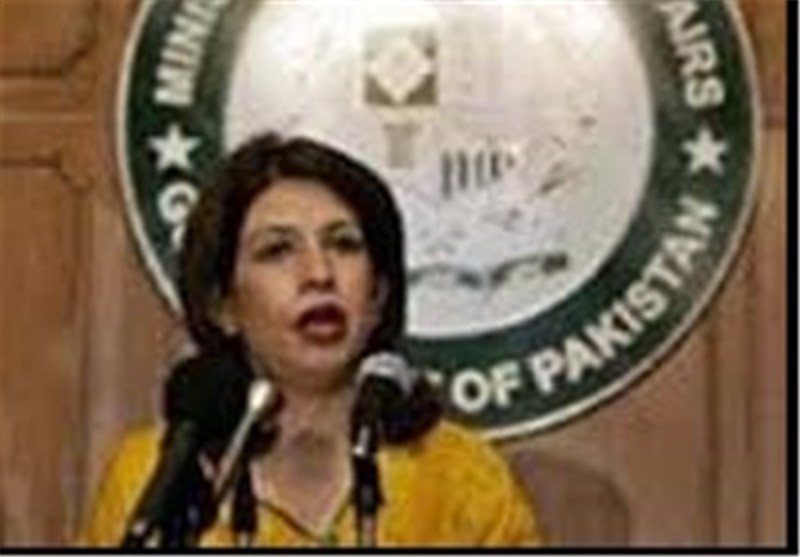 "Pakistan and Iran are using good methods to control traffic across their shared border region and both countries believe that criminals' activities in this area are not in the interests of Iran and Pakistan," Aslam told reporters on Friday.
She pointed to a recent visit to Pakistan by Iranian Foreign Minister Mohammad Javad Zarif to attend the ministerial meeting of the developing eight (D8) group, and stated that the visit has created the opportunity to improve Tehran-Islamabad bilateral relations.
On November 6, an Iranian deputy foreign minister had said that Pakistan should respect its international and legal obligations by accounting for the recent terrorist attack orchestrated from within its territory.
The demand came after a group of armed men carried out an ambush attack on October 25 on a border post in Gazbostan, near Iran's southeastern city of Saravan, on the border with Pakistan, which has almost no control over its side of the shared frontier with Iran, killing 14 border guards and injuring six others.
"The fact that such incidents take place on the border and bandits retreat to the neighboring country after committing their crimes make that country responsible and it cannot shirk responsibility," said Hassan Qashqavi, deputy foreign minister for consular and Iranian expatriates affairs.
Iran and Pakistan signed a security agreement in February 2013, intended to take strict measures to combat terrorism as well as human and drug trafficking and other activities which can pose threats to the national security of either country.
Also, a member of the Iranian Parliament's National Security and Foreign Policy Commission Mohammad Saleh Jokar criticized the Pakistani government for lax security along its border with Iran, which has turned Pakistan into a safe haven for terrorists and bandits.