US, Allies Seeking to Spread Syrian Crisis to Iraq, Lebanon: MP
TEHRAN (Tasnim) – The US and its allies have failed to implement their policies in Syria, a senior Iranian lawmaker said, adding that the failure has prompted them to hatch a plot to spread the Syrian crisis to the neighboring countries, Iraq and Lebanon in particular.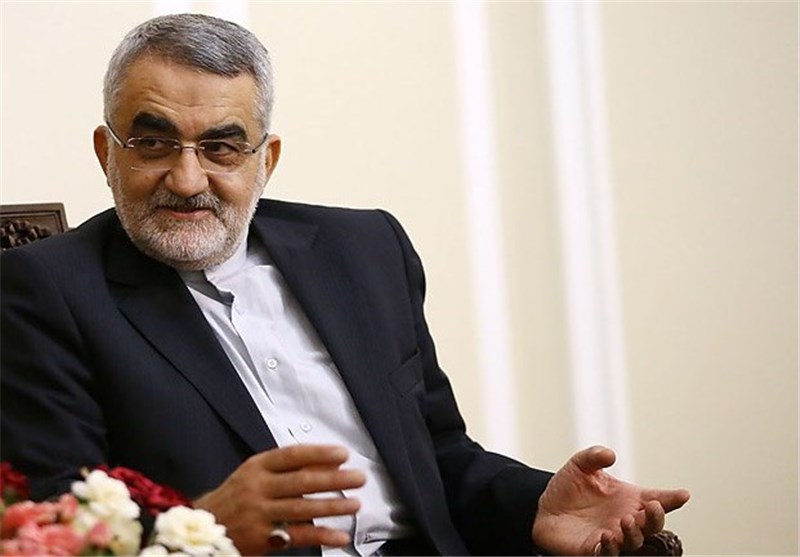 Speaking on the sidelines of a ceremony here in Tehran on Sunday, Chairman of the Parliament's National Security and Foreign Policy Commission Alaeddin Boroujerdi said the regional countries have witnessed a surge in the terrorist bombings as a result of Washington and its allies' failure in Syria.
"Following the failure of the US and its regional allies in Syria, they are seeking to transfer the crisis from Syria to the other countries, including Iraq and Lebanon," the legislator said.
Reacting to the recent violent incidents in Lebanon and Iraq, Boroujerdi said, "Such explosions do not signify power; instead, they reflect the arrogant powers' weakness and failure in their confrontation with the ring of (anti-Israel) resistance (parties)."
His remarks came after a powerful car bomb went off in the Lebanese capital of Beirut on Thursday, killing at least five people and injuring more than 70 others.
Lebanon has been repeatedly targeted by similar terrorist attacks in recent months, which have left a large number of casualties.
On December 27, 2013, several people, including former Finance Minister Mohamad Chatah, were killed in a car bomb attack near the parliament in Beirut.
And on November 19, twin explosions near the Iranian embassy building in Beirut claimed the lives of more than 2 dozens of people and injured some 150 others. Iranian cultural attaché in Beirut was also among the dead.
Meanwhile, a recent report by the United Nations confirmed that a total of 8,868 people, including 7,818 civilians, have been killed in violent attacks across Iraq in 2013, the highest annual death toll in the war-torn country in five years.
In December alone, at least 759 Iraqis were killed and another 1,345 wounded in terrorist attacks and violence, reports the UN Assistance Mission for Iraq (UNIRAQ), which monitors the impact of armed violence and terrorism on Iraqi civilians.