Negotiator: Iran to Boost Technical Capacity in Final Nuclear Talks
TEHRAN (Tasnim) – Iranian deputy foreign minister and a senior member of the country's nuclear negotiation team said the team welcomes any kind of new expertise and will use the new capacity in the final round of talks with the six world powers over Iran's peaceful nuclear program.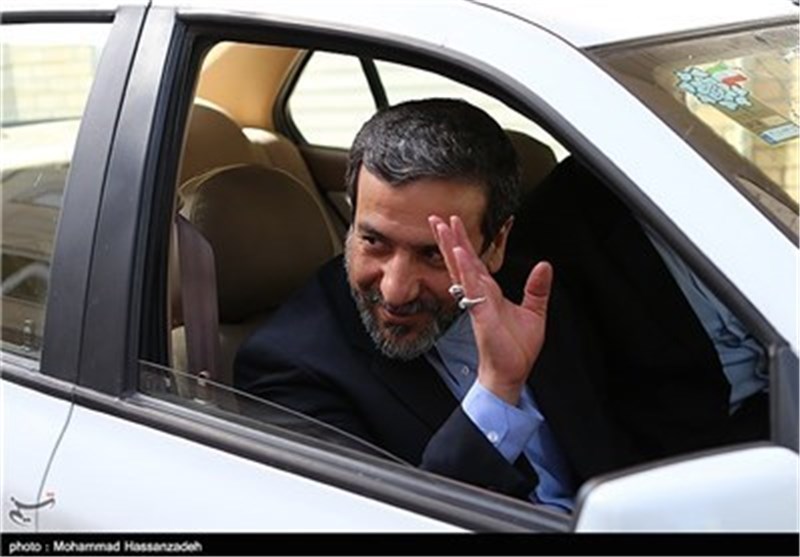 "We welcome any expertise that may be added to the negotiation team, but the expert level talks have already been wrapped up," Seyed Abbas Araqchi told reporters on Sunday.
He stressed that the Iranian team will try to use the new expertise that may contribute to the successful progress of the talks in the final round of negotiations with the six world powers (the five permanent UN Security Council members plus Germany).
As regards his upcoming talks with the deputy UE foreign policy chief, Helga Schmid, Araqchi said that although its exact date is not specified yet, but the visit will probably take place by the next few days.
Earlier, Iran's Deputy Foreign Minister for European and American Affairs Majid Takht Ravanchi had said on January 3 that the forthcoming meeting will take place within the next few days in one of the European cities.
Araqchi and Schmid would in the meeting try to resolve the issues remained unresolved during earlier expert-level talks between Iran and the Group 5+1 (the US, Britain, France, Russia, China and Germany), Takht Ravanchi said.
He said after the remaining issues were resolved by Araqchi and Schmid, the exact date for the implementation of the first step will be announced and after that the Joint Action Plan will be implemented based on the Geneva accord.
Iran and the Group 5+1 (also known as P5+1 or E3+3) on November 24 signed a six-month deal on Tehran's nuclear program based on which the world powers agreed to suspend some non-essential sanctions and to impose no new nuclear-related bans in return for Tehran's decision to freeze parts of its nuclear activities and to allow more inspection of its nuclear facilities.