Continued Infighting between Syria Rebels
TEHRAN (Tasnim) - Syrian rebel fighters loyal to al-Qaeda ceded ground near the Turkish border to rival rebel groups, activists have said, in what seemed to be a tactical withdrawal to end clashes between those opposed to the regime of President Bashar al-Assad.
January, 06, 2014 - 11:47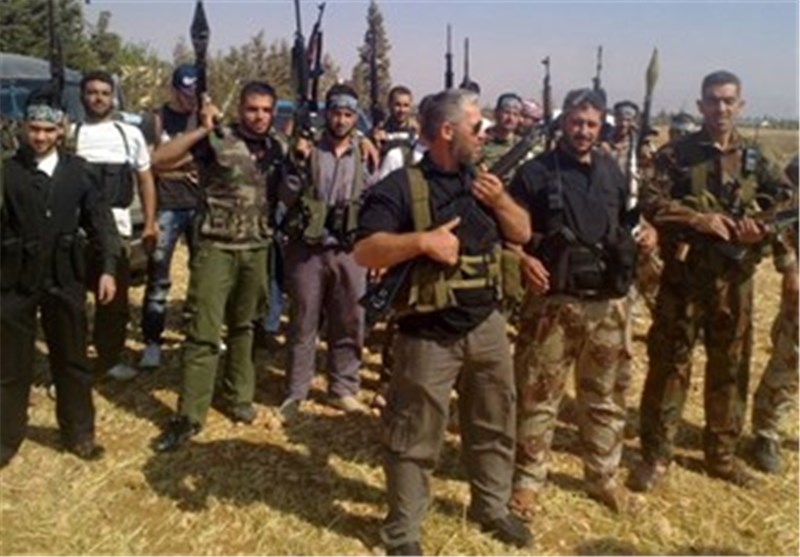 Opposition activists said the Islamic State of Iraq and the Levant (ISIL), allied to al-Qaeda and featuring foreigners among its commanders, had pulled back on Sunday from strongpoints including al-Dana and Atma in Idlib province and that fighters from Jabhat al-Nusra and Ahrar al-Sham moved in.
Meanwhile, other fighters seized a compound garrisoned by ISIL in Aleppo province, in some of the most serious infighting to date within the vast array of rebel groups, activists said.
The clashes between a loose alliance of opposition brigades and the ISIL, which has sought to impose a strict interpretation of Islam on opposition-held areas, have spread across northern Syria in the last few days.
ISIL, which has many foreign fighters in its ranks, has clashed repeatedly with more moderate rebel groups since it aggressively pushed into Syria from neighboring Iraq last spring, Al Jazeera reported.
The infighting has left scores dead on both sides.
The latest clashes broke out on Friday after residents accused ISIL members of killing a doctor in Syria's northern province of Aleppo.
The Islamic Front, a newly-created umbrella group of powerful, mostly conservative fighters, issued a statement ordering ISIL to hand over the doctor's killers so they can stand trial.
The group did not, sparking clashes between the factions in Aleppo province. Fighting quickly spread to rebel-held areas of the province of Idlib and the central province of Hama.
On Sunday, the violence widened again, with clashes in the town of Tabaqa in Raqqa province, said Rami Abdel Rahman of the Britain-based Syrian Observatory for Human Rights.