Population Stability Key to Species' Response to Climate Change
TEHRAN (Tasnim) – Species populations have to become stable in order for those creatures to expand their geographical ranges in response to global warming, according to new research published Sunday in the online edition of the journal Nature Climate Change.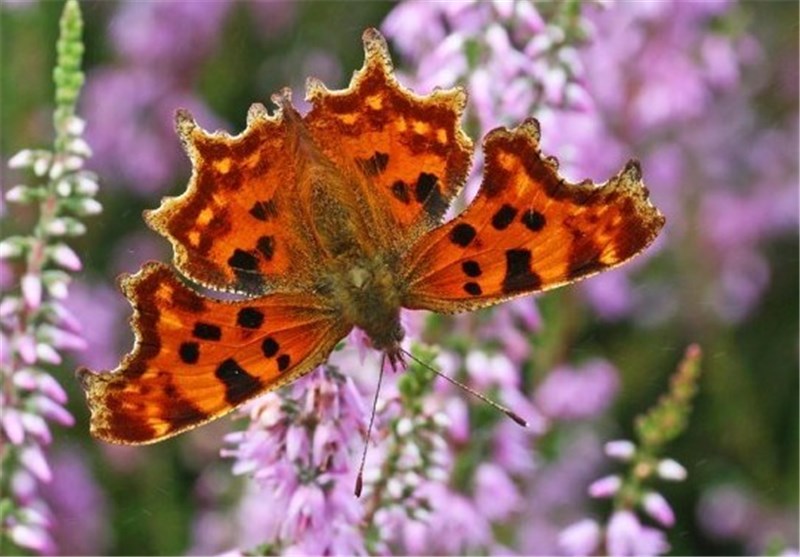 In the new study, researchers from the University of York's Department of Biology, Butterfly Conservation and the Natural Environment Research Council (NERC) Centre for Ecology and Hydrology report that the climate in the UK has warmed over the past 40 years. Over that time, many different species have shifted their distributions northward.
"The extent of distribution changes has varied greatly among species, however, with some showing rapid expansion and others showing none at all. But this variation can be explained by taking into account the abundance trends of species," the university said in a statement, the RedOrbit reported.
The study authors looked specifically at butterflies, and demonstrated that they were only able to expand their range "if they had stable (or increasing) abundance trends." Furthermore, they also reported that the availability of suitable habitat was essential for species with stable or increasing populations to expand at a good rate.
Louise Mair, a doctoral student in Biology at the university, and her colleagues reviewed data pertaining to butterfly distributions and abundances collected by citizen scientists over the past four decades. They found that species previously restricted to southern England were moving to the northern parts of the country and into Scotland, primarily because warmer climates in these regions have made them more hospitable.
"Increasing habitat availability in the landscape has been suggested as a way to help species respond to climate change, but our research shows this will only be effective for species whose abundances are stable or increasing," said York University professor Jane Hill.
Hill, Mair and their colleagues concluded that conservation management efforts first have to account for existing populations, making sure that species are at least stable or becoming more abundant in order for them to adapt to climate change. While increasing the amount of habitat available to creatures is still important, creating habitat will prove ineffective in promoting range expansion if a population is on the decline.
"My previous research revealed huge variation among butterflies in relation to their range expansion rates. It's now clear from our new research that much of this variation can be accounted for once species' population trends are known," Mair said.
Dr. Richard Fox at Butterfly Conservation said the findings have "important implications for our work to conserve threatened butterflies," and Chris Thomas, a professor of conservation biology at York, added that "conservation management to increase species' abundances within their ranges is a vital step in the process of helping species respond to climate changes."