Arctic Cold Blasts across US, Forcing Transport, Schools to Close
TEHRAN (Tasnim) - Dangerously cold arctic winds and snow blew across the United States on Monday, forcing schools and public transport to close and prompting officials to ask residents to stay indoors to avoid the deep freeze.
January, 07, 2014 - 12:03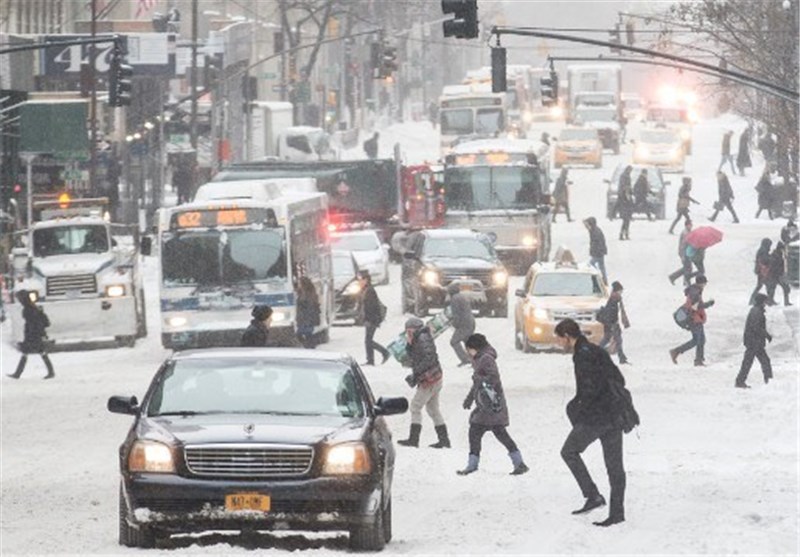 A shift in a weather pattern known as the "polar vortex" triggered a drastic drop in temperatures to lows not seen in two decades.
Comertown, Montana, recorded the lowest wind chill temperature at -63 Fahrenheit (-53 Celsius) – colder than the South Pole, which recorded a wind chill reading of -29 Fahrenheit.
Even the typically temperate Deep South was feeling the chill, with warnings of a hard freeze threatening crops and livestock.
On the East Coast, rainstorms threatened to turn roads and sidewalks into ice rinks overnight as temperatures were expected to plunge, AFP reported.
The cold snap came after two massive winter storms snarled travel, grounded thousands of flights and dumped as much as two feet (60 centimetres) of snow in the first few days of the year.
More than 4,300 US flights were canceled Monday -- nearly half of those in Chicago -- and more than 6,500 were delayed, according to FlightAware.
The ciy of Chicago was among scores of municipalities which told parents to keep their children at home rather than risk sending them out into winds so bitter that skin could freeze in a matter of minutes.